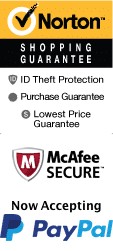 The Savannah Underground: Immersive Experience
415 W Boundary St Savannah, Georgia 31401
1-800-987-9852
Chat Now
Prepare yourself for an underground adventure like never before as you embark on The Savannah Underground Immersive Experience located in Savannah, GA. This thrilling experience promises to transport you back in time and take you on a journey through some of Savannah's most hidden and fascinating underground secrets. The immersive experience offers a unique perspective on Savannah's history and leaves guests in awe.

The Savannah Underground Immersive Experience will take you on a fascinating underground tour that will last approximately 75 minutes. A knowledgeable guide will lead you through the extraordinary tunnels that lie beneath Bay Street and River Street. These tunnels were once used for various purposes such as storing goods and transporting them via carts to and from the ships that were docked on the Savannah River.

As you venture through the underground tunnels, your guide will reveal the secrets of Savannah's past and how these tunnels played a role in the city's development. From the prohibition era to the Civil War, the tour is filled with thrilling stories and fascinating facts that will leave you with a deeper understanding of Savannah's rich history.

The underground tunnels are not just an impressive sight to see but also offer an abundance of photo opportunities. So, make sure to bring your camera.

The Savannah Underground Immersive Experience is an activity that's perfect for all ages and all walks of life. Children will love learning about Savannah's history in this unique setting as much as adults. The tour is ideal for families, groups of friends, and solo travelers alike.

In conclusion, The Savannah Underground Immersive Experience is a fantastic activity that will take you on a mesmerizing journey through Savannah's hidden tunnels and secret past. You won't want to miss this fascinating and unique experience. Book your tickets now and immerse yourself in history like never before.
Book Now!