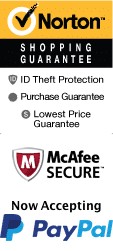 Spooky Savannah Haunted History Tour
200 Abercorn St Savannah, Georgia 31401
1-800-987-9852
Chat Now

Duration: 2 hours
Savannah, Georgia has a long and rich history, full of chilling tales and spooky legends. The Spooky Savannah Haunted History Tour is the perfect way to explore the city's history and delve into its ghostly past. Led by expert guides, this walking tour will take you through some of the most haunted and infamous locations in town, giving you an eerie and thrilling experience you won't forget.
During this 2-hour tour, you'll explore Savannah's historic district and hear spine-chilling stories of its past. You'll visit places that are supposedly haunted and hear tales of ghosts, murder, and mystery. You'll walk down cobbled streets lit only by flickering lamps, and see the shadows cast by trees and buildings that are rumored to be inhabited by ghosts.
You'll begin your journey at the famous Colonial Park Cemetery, one of the most haunted cemeteries in America. Here, you'll hear about the mysterious deaths and restless spirits who are said to wander the grounds. From there, you'll visit other spooky spots, such as the haunted Sorrel-Weed House, the eerie Mercer-Williams House, and the chilling Andrew Low House. Along the way, your guide will share fascinating details and background information that will help bring Savannah's spooky history to life.
The Spooky Savannah Haunted History Tour is perfect for anyone who loves a good ghost story. You'll be captivated by the spine-tingling tales of Savannah's past, and amazed by the beautiful architecture and scenery that surround you. This tour is an immersive experience that will leave you wanting more, and you'll be sure to come away with a deeper appreciation of this historic and haunted city.
If you're looking for a unique and thrilling way to explore Savannah's history, the Spooky Savannah Haunted History Tour is just what you need. This tour is perfect for couples looking for a spooky date-night activity, families with older children, and anyone looking for a little adventure. So come explore Savannah's haunted history, and discover the chilling tales that lie beneath its beautiful surface.
In conclusion, the Spooky Savannah Haunted History Tour offers a unique and exciting way to experience one of America's most historic cities. This walking tour is perfect for anyone who loves a good ghost story or wants to learn more about the fascinating history of Savannah. Led by expert guides, this tour will take you on a thrilling journey through the city's haunted past, and leave you with memories that will last a lifetime. So come join us for a night of spooky fun in Savannah!
Book Now!