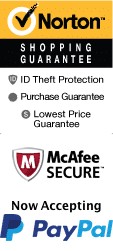 Spirits and Scoundrels Adults Only Savannah Ghost Tour
Lafayette Square Savannah, Georgia 31401
1-800-987-9852
Chat Now
Are you ready to embark on an unforgettable adventure in Savannah Savannah Ghost Tour? The Spirits and Scoundrels Adults Only Tour promises an exciting and spine-tingling experience that will undoubtedly leave you eager for more. In this tour, you'll discover the eerie history of Savannah's past as you follow your tour guide through the city's haunted streets and alleyways.

As you begin your journey, your guide will take you through the most haunted areas in Savannah, including Forsyth Park and Colonial Park Cemetery. With each step, you'll learn intriguing tales of love, betrayal, and tragedy that have left a lingering supernatural presence in the city. From the historic architecture to the spooky graveyards and haunted houses, the Spirits and Scoundrels tour is not for the faint of heart.

The tour lasts approximately two hours, beginning at twilight and ending in the dark of night. You'll walk a distance of about two miles, so wear comfortable shoes and bring a bottle of water. Your guide will provide you with some tips on how to stay safe and make the most of your experience.

Savannah is famous for its haunted history, and the Spirits and Scoundrels tour offers a unique look into the city's dark past. Along the way, you'll learn about some of Savannah's most famous ghosts, including the spirits of Alice Riley and her lover, Richard White, who were executed for murder in 1735. You'll also hear about the tragedies that led to the death of James Habersham Jr. and the ghostly apparitions that have been seen in his former home.

The Spirits and Scoundrels tour is the perfect way to spend an evening in Savannah. The tour is adults-only, so you don't have to worry about any young children getting scared or bored. Whether you're a history buff, a paranormal enthusiast, or just looking for a unique way to experience Savannah, this tour is sure to delight and terrify in equal measures.

In conclusion, the Spirits and Scoundrels Adults Only Ghost Tour in Savannah is a unique and exciting experience that you won't want to miss. From the haunted houses to the eerie graveyards, this tour promises to take you on a journey through Savannah's dark and mysterious past. Don't miss out on this thrilling adventure – book your tour today and get ready for a night you'll never forget.
Book Now!