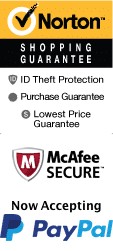 Sixth Sense Savannah Ghost Tours
404 Abercorn St Savannah, Georgia 31401
1-800-987-9852
Chat Now


Excellent value for money

Soak up the atmosphere on a walking tour

Step back in time on a history tour

Fully narrated tour

Perfect introduction for first-time visitors

Informative, friendly and professional guide

Duration: 2 hours

Schedule
If you're looking for a spooky adventure, the Sixth Sense Savannah Ghost Tour is an activity you won't want to miss. Located in Savannah, Georgia, one of the most haunted cities in America, this tour takes you on a journey through the darker side of the city's history. With experienced guides and eerie stories, this tour is sure to give you goosebumps.

The tour usually lasts between 90 minutes to two hours, depending on the size of the group and the route taken. Guests can expect to walk for approximately one mile, so comfortable walking shoes are recommended. Along the way, you'll visit some of Savannah's most haunted places, such as historic buildings and graveyards. Your guide will provide commentary on each location, sharing stories of ghost sightings and paranormal activity.

As you explore the city, you'll learn about the ghosts of Savannah's past. From the famous haunting of the Marshall House to the stories of Civil War ghosts, the Sixth Sense Savannah Ghost Tour is an experience you won't forget. The tour is also interactive, and guests are encouraged to participate in spirit communication experiments using ghost hunting equipment.

What sets this tour apart is the enthusiastic and knowledgeable guides. They are passionate about Savannah's history and are well-versed in the city's ghost stories and legends. They strive to create a spooky atmosphere, while still informing and engaging guests.

Savannah is a city steeped in history, and the Sixth Sense Savannah Ghost Tour is a perfect way to learn about its past while experiencing the thrill of the paranormal. Whether you're a believer in ghosts or not, this tour is sure to be a unique and unforgettable experience.

In conclusion, if you're looking for a thrilling and spooky adventure in Savannah, book the Sixth Sense Savannah Ghost Tour. With knowledgeable guides, interactive experiences, and haunted locations, the tour offers a one-of-a-kind glimpse into the haunted history of one of America's most haunted cities. Don't miss out on this opportunity to explore the darker side of Savannah.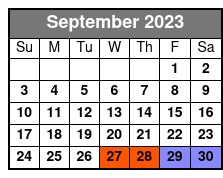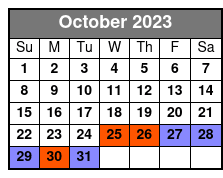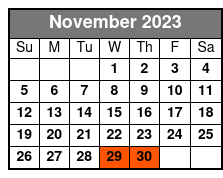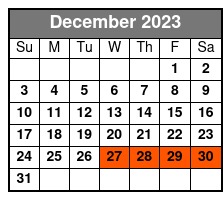 Book Now!