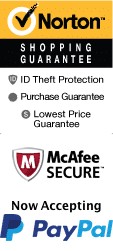 Segway Tour of Savannah
412 Whitaker St Savannah, Georgia 31401
1-800-987-9852
Chat Now


Choice of several departures throughout the day

Informative, friendly and professional guide

Small-group tour

Perfect introduction for first-time visitors

Great overview and orientation of the city

Duration: 60 minutes

Schedule
Are you looking for a fun and unique way to explore the beautiful city of Savannah, Georgia? Look no further than the Segway Tour of Savannah! This exciting adventure will take you on a guided tour of the historic city, all while riding on the most cutting-edge transportation technology available.

During the tour, you'll get to experience all the main highlights of Savannah, including the stunning architecture and colorful history that has made it one of the most popular tourist destinations in the United States. Along the way, you'll be accompanied by an experienced local guide who will provide you with all the facts, stories, and insider tips that you need to truly appreciate this fascinating city.

The tour typically lasts for approximately 2.5 hours, during which time you'll travel approximately 8-10 miles on your trusty Segway. Don't worry if you've never ridden one before - your guide will provide you with a thorough briefing and some practice time before you hit the road. And because Segways are such an eco-friendly form of transportation, you can feel good knowing that you're doing your part for the environment as well!

Some of the key landmarks you'll visit on the tour include Forsyth Park, the Savannah College of Art and Design, and the Talmadge Bridge. You'll also get to see some of the city's most beautiful squares, such as Chippewa Square and Madison Square. Along the way, you'll learn about the city's unique history, including its role in the American Revolution, the Civil War, and beyond.

But perhaps the best part of the Segway Tour of Savannah is the sheer fun and excitement of riding a Segway through the city. With its cutting-edge technology and sleek design, the Segway provides a truly unique way to experience the sights and sounds of Savannah. So why wait? Book your Segway Tour of Savannah today and get ready for an adventure you'll never forget!
Options:
Segway Tour
Available 10/2/2023 until 12/31/2023 View Detailed Schedule
Discover Savannah on a 60 minute Segway travel through time and see the humble beginnings of the Country's 13th Colony.
Book Now!