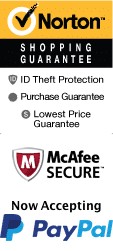 Secrets in the Night Illumination Tour
301 Martin Luther King Jr Blvd Savannah, Georgia 31401
1-800-987-9852
Chat Now
Experience the magic of Savannah, Georgia after dark with the Secrets in the Night Illumination Tour. As the sun sets, Savannah's moss-draped trees and historic buildings come to life with enchanting illumination, which is a sight to behold. This two-hour walking tour explores the city's charming streets to uncover its secrets and highlights under the cover of darkness.

Led by a knowledgeable guide, this tour will take you through the colonial-era squares, iconic monuments, and famous landmarks of Savannah. You'll learn about the city's history, from its founding to the present-day. You'll see the stunning architecture of the historic homes and buildings, including the ornate details that can only be appreciated up close.

Along the way, you'll stop at some of Savannah's best-kept secrets, such as hidden courtyards, secret gardens, and little-known nooks and crannies that are sure to impress even the most seasoned traveler. You'll hear stories of scandals, secrets, and spooky tales that will have you on the edge of your seat and make your heart skip a beat.

The Secrets in the Night Illumination Tour is a two-hour walking tour that covers approximately one mile, so comfortable shoes are a must. Don't forget to bring a camera to capture the enchanting sights. The tour is family-friendly but might not be suitable for younger children. The tour is conducted every night, rain or shine, and requires advance booking.

Discover the magic of Savannah by night, and experience the city's charm in a whole new light. Book your Secrets in the Night Illumination Tour today and prepare to be dazzled!
Book Now!