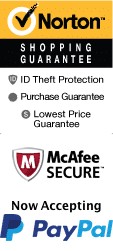 Savannah VIP Tour - Private Full Day Tour
Savannah Hotels Savannah, Georgia 31401
1-800-987-9852
Chat Now
Imagine yourself strolling on the charming streets of Savannah, Georgia, taking in the rich history and culture, and observing the breathtaking architecture. Now, add to that experience the ultimate VIP treatment as you explore the city on Savannah's VIP Tour. This tour is more than just a standard tour, as it is tailored to give you a personalized and exclusive experience.

The tour is renowned for its spectacular views and comprehensive commentary on Savannah's history, culture, and current happenings. Led by a knowledgeable guide, you will visit historic landmarks such as the Cathedral of St. John the Baptist, the Mercer Williams House, and the childhood home of Juliette Gordon Low, the founder of the Girl Scouts of America. The tour will highlight the heart and soul of Savannah and take you down ancient cobblestone lanes, shaded parks, and scenic squares.

The tour starts at your hotel or a designated place, and you will travel in style in a luxurious vehicle. The VIP treatment includes seating in the front row to ensure you don't miss anything, a foray into the heart of the city, and the guide's full attention throughout your journey. Depending on availability, the vehicle may be a luxury bus, motor coach, helicopter or a limousine offering refreshments and snacks.

The tour will also include various stops, allowing for photo opportunities and to stretch your legs. You will have the option to visit City Market, one of the nation's most prominent and bustling open-air markets featuring local artisans, unique crafts, and Southern cuisine. If you choose to include a picnic in Forsyth Park, the majestic fountain, and several romantic benches will form a stunning backdrop for your Savannah lunch.

Savannah's VIP Tour is unlike any other tour, offering a complete, memorable experience, unlike the ordinary tours that cater to large crowds. Instead, you will experience plush travel and in-depth commentary in an intimate setting. And most importantly, you will be treated with the utmost attention and care. Indulge in the VIP experience of Savannah and create memories that will last a lifetime.

In short, Savannah's VIP Tour is an unparalleled tour experience, offering a personalized and exclusive journey through the heart of the city. With its knowledgeable guides, luxurious transportation, numerous stops, and photo opportunities, the tour is sure to leave a lasting impression on visitors. Book now and indulge in Savannah's VIP experience to spark your wanderlust.
Options:
Savannah VIP Tour - Private Full Day Tour: Savannah VIP Tour: Private Full-Day Tour 10:00
Available 9/25/2023 until 12/31/2023 View Detailed Schedule
Pickup included
Book Now!