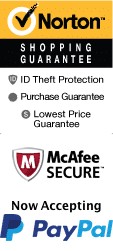 Savannah Historic Grave Encounters Tour with Dinner at the Pirate's House
255 Montgomery St Savannah, Georgia 31401
1-800-987-9852
Chat Now
Savannah Historic Grave Encounters Tour with Dinner at the Pirate's House Photos (7)
Welcome to the Savannah Historic Grave Encounters Tour featuring a spooky encounter with the pirates of The Pirate's House restaurant located in Savannah, Georgia. This two-and-a-half-hour eerie tour takes you on a historical adventure through the streets of Savannah with a knowledgeable guide. You'll have an exciting experience discovering Savannah's haunted past and enjoying a meal at the infamous The Pirate's House restaurant.
This activity begins at dusk and lasts approximately two-and-a-half hours. The tour takes you to the Colonial Park Cemetery, a historic graveyard in Savannah. You'll be walking through the cemetery while the guide shares notable stories of the buried individuals. Next, you'll make your way through Savannah's haunted streets and monuments while listening to chilling tales of ghosts and spirits.
The tour concludes at The Pirate's House where you'll be served dinner with authentic southern cuisine. The Pirate's House is one of the oldest buildings in Savannah, and its history dates back over 250 years. It is known for its ghostly vibes and it served as a location for the famous novel "Treasure Island". Expect eerie vibes whilst dining here!
Apart from the restaurant, guests will explore other historic landmarks such as the Wright Square and the 18th-century Owens-Thomas House. Guests will also learn about notable figures that have contributed to Savannah's history such as Johnny Mercer, Juliette Gordon Low, and Billy Graham.
Fans of the paranormal will undoubtedly enjoy every moment of this excursion. You'll be entertained and captivated by the spooky stories that the ghostly city of Savannah is famous for telling. It's not uncommon for things that go bump in the night to happen here, so prepare for the unexpected!
In conclusion, the Savannah Historic Grave Encounters Tour is a perfect way to learn about Savannah's supernatural history while exploring her streets. The tour offers exciting ghost stories and legends accompanied by a delicious meal at the Pirate's House restaurant. Experience an unforgettable evening in Savannah and book your tour today!
Book Now!