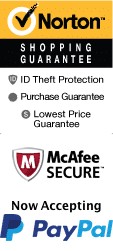 Noble Stroll Private Tour
127 Abercorn St Savannah, Georgia 31401
1-800-987-9852
Chat Now
Get ready for an intimate and luxurious tour of Savannah's stunning historic district with the Noble Stroll Private Tour. This two-hour walking tour allows its guests an exclusive look at one of America's most beautifully preserved cities. Savannah, Georgia, with its 22 historic squares and unique charm, is a must-visit for any lover of history or architecture.

The tour begins at Johnson Square, the oldest and largest square in the city. From there, guests will explore the rich history of the area, learning about Savannah's founding in 1733 and its unique architectural style. The knowledgeable and friendly guide will lead the way through the historic district, pointing out key landmarks such as the Mercer Williams House and the Cathedral of St. John the Baptist.

The Noble Stroll Private Tour is an ideal way to navigate the city, as walking is the best way to absorb the magic and charm of Savannah. Guests can also customize the tour to their liking and interests, as the experienced tour guide can adjust the tour to match guests' preferences.

Exploring the history of Savannah is a must, and the Noble Stroll Private Tour offers visitors the chance to truly experience the city's unique charm and beauty. The tour includes some of the most captivating sights of the city, including Jones Street, one of the most exclusive streets in the city, and Colonial Park Cemetery, a historic landmark dotted with gravestones dating back to the 1700s.

Overall, the Noble Stroll Private Tour is a perfect way to explore this charming city in a comfortable, unique, and intimate way. Whether you're a seasoned Savannah visitor or a newcomer to the city, the Noble Stroll Private Tour will enrich your visit with a personalized look at the history and architecture that make Savannah one of America's most unique and enchanting cities.

If you're looking to experience Savannah in a way that is both luxurious and informative, make the Noble Stroll Private Tour a must-visit during your stay. This tour is a true hidden gem of the city, and experiencing it is essential for anyone wishing to explore the magic of Savannah's historic district.
Book Now!