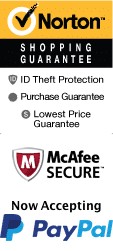 Night Terrors Tour
200 Abercorn St Savannah, Georgia 31401
1-800-987-9852
Chat Now
The Night Terrors Tour is the perfect activity to add to your itinerary when visiting Savannah, Georgia. This unique walking tour takes you through the darker side of the city's history, with tales of ghosts, hauntings, and unexplained phenomena. The tour is led by a knowledgeable guide who regales you with captivating stories that will leave you with a lingering sense of unease.

During the Night Terrors Tour, you'll visit some of Savannah's most haunted locations. You'll learn about the city's history of dueling and the tragic specters that still linger around the site. You'll also visit a former hospital where the spirits of long-deceased patients are said to still roam the hallways. The tour will take you to a cemetery where shadowy figures have been seen, and you'll hear spine-chilling tales of the supernatural occurrences that have happened there.

The Night Terrors Tour is approximately 90 minutes long and covers approximately one mile on foot. Guests are advised to wear comfortable walking shoes and bring a jacket in case of cool weather. The tour takes place in the evening, adding a genuine feeling of unease and completing the eerie atmosphere.

Savannah is known for its rich history, but the Night Terrors Tour will introduce you to a darker side of that history. Famous for being one of the most haunted cities in America, the tour adds a unique perspective on the city's past and brings legends to life.

In conclusion, don't miss out on this spine-tingling experience that will stay with you long after your visit to Savannah has ended. The Night Terrors Tour will give you memories to cherish and stories to share for years to come. Make sure to book your place on this tour, and you won't be disappointed.
Book Now!