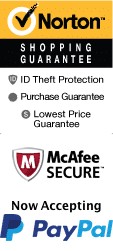 Late Night Savannah Haunted Pub Crawl And Ghost Tour
1790 Inn Savannah, Georgia 31401
1-800-987-9852
Chat Now
The Late Night Savannah Haunted Pub Crawl and Ghost Tour is a thrilling experience that you won't forget. Located in historic Savannah, Georgia, this tour will take you on a ghostly pub crawl through the city's most haunted bars and taverns. You'll hear spine-chilling tales of murder, mayhem, and ghosts as you sample delicious drinks and explore Savannah's haunted past.

Led by experienced guides, this two-hour tour will take you to some of Savannah's most famous haunted bars and taverns. You'll learn about the history of these buildings and the ghosts that still haunt them today. Along the way, you'll also have the opportunity to sample some of Savannah's best local beer, wine, and spirits.

The walk through downtown Savannah starts outside of a historic 18th-century tavern. From there, we take a scenic stroll to the first of four establishments. Between the bustling taverns, the southern hospitality and the historic ghost stories told throughout the night, there is no better place to experience the supernatural than on Savannah's haunted tours.

Savannah is considered one of the most haunted cities in America, and it's not hard to see why. With a history dating back to 1733, the city has seen its fair share of tragedy and has countless stories of haunted buildings and spirits. From the infamous Sorrel-Weed House to the historic 17 Hundred 90 Inn & Restaurant, you'll visit some of the most famous haunted locations in the city.

This tour is perfect for those who love history, ghost stories, and a good drink. You'll be able to explore the city's haunted past while enjoying some of the best beer, wine, and spirits that Savannah has to offer. So put on your walking shoes, and get ready for an unforgettable night on the Late Night Savannah Haunted Pub Crawl and Ghost Tour.

Don't miss out on this unique experience to explore Savannah's haunted history. Book your tickets now and get ready for a night of spooky fun you won't forget.
Book Now!