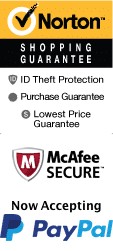 Historic Savannah Theatre 3 Hour Investigation
222 Bull St Savannah, Georgia 31401
1-800-987-9852
Chat Now
If you're looking for a spooky yet entertaining activity to experience while in Savannah, GA, then the Historic Savannah Theatre 3-Hour Investigation is a must-try! This paranormal activity is located in the heart of Savannah's historic district and offers a unique experience that blends the city's rich history with the thrill of a ghost hunt.

During this activity, participants will spend three hours investigating the haunted theatre with professional paranormal investigators. You'll get access to areas of the theatre that are typically off-limits to the public, and you'll use state-of-the-art ghost hunting equipment, including EMF meters and infrared cameras.

The activity is perfect for those who love ghost stories and want to learn more about the haunted history of Savannah. You'll get to hear spooky stories about the theatre's past, including tales of ghostly apparitions and unexplained phenomena.

The tour requires moderate walking, with participants covering about a mile in total. Comfortable shoes are suggested, as is having a flashlight on hand. The activity is family-friendly and open to individuals of all ages, although children must be accompanied by an adult.

While exploring the theatre, participants will get the chance to communicate with any restless spirits that may be present. Whether you're a skeptic or a believer, this paranormal investigation is a unique and exciting way to experience Savannah's history.

The Historic Savannah Theatre has a rich history, dating back to its opening in 1818. Over the years, the theatre has been a performance space, a movie theatre, and a church. It is no wonder that today, it is considered one of the most haunted places in Savannah, with many ghost sightings and unexplained occurrences reported.

In conclusion, the Historic Savannah Theatre 3-Hour Investigation is an unforgettable experience that combines history, spookiness, thrills, and fun. Whether you're a believer or a skeptic, this ghost hunt is a must-try for those who want to experience a unique side of Savannah's history. So come and join the professional paranormal investigators for an unforgettable night of ghost-hunting in America's most haunted city!
Book Now!