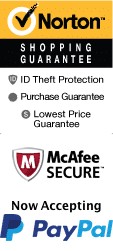 Haunted Savannah Ghost Tour
127 Abercorn St Savannah, GA 31401

Haunted Savannah Ghost Tour is no longer available.
Savannah, GA is considered to be the most haunted city in the United States, and a haunted ghost tour of the city will bring its spookier side to the forefront of your vacation. Explore its treacherous history during an exciting Savannah Haunted Ghost Tour! This walking tour adventure permits participants to get a glimpse at the expansive history of this Southern city and learn about its most dastardly tragedies. See real landmarks and learn about the legends that plague Savannah during an unforgettable journey through history's darkest moments.
Led by US Ghost Adventures, this tour aims to give great insight into Savannah's history as well as prides itself on providing authentic and well-researched stories to those who visit. There are no cheesy stops or gimmicks included in this walking tour - all of it is based on true Savannah history. Learn about attachments and the phantom history of this city while enjoying a relaxing walking tour. Just do not forget to bring your camera with you as you may catch some paranormal evidence of your own! Your tour begins at the famous Oglethorpe Square on Abercorn Street. Some of the hauntings you will learn about include:
Oglethorpe Square

: Located just one short block from the infamous Colonial Park Cemetery, Ogelthorpe Square is not only your starting point on the tour, but it is also known to be one of the haunted places in the city. The Square was first established in 1742 to honor the founder of Savannah, James Oglethorpe. The square is home to the Owens-Thomas house which is one of the most haunted houses in the country, and visitors to the square report everything from witnessing apparitions to being touched by phantom forces.
Colonial Park Cemetery

: The next stop is Colonial Park Cemetery, an infamous place on the Savannah map. This haunted cemetery is sometimes known as the 'Paranormal Central' of the city, and for good reason! It is steeped in history and tragedy that will make campfire stories seem like fairy tales in comparison. This cemetery is the eldest burial ground in Savannah, but did you know that Savannah has a reputation of being the 'City That Lives Upon Her Dead'. That's right. Most of the buildings in Savannah are actually above graves, including mass graves where more than 10,000 people are buried. Learn voodoo history, hear the story of Rene Rondolier and his murderous life, and hear Savannah's weirdest history come out.
Wright Square

: Haunted Squares seem to be a theme in Savannah, and the Wright Square doesn't disappoint. In fact, it is known as the haunting grounds of some of Savannah's most infamous phantoms. In the middle of Wright Square used ot be a set of gallows in which prisoners and many more were hanged to death. You may see shadow people flitting about the gorgeous oak trees. The bodies of Savannah's very first residents lay underneath your feet in Wright Square, and there are plenty of apparitions to keep your eyes out for. Some of the most famous spectres found here include Alice Riley and Tomo Chi-Chi.
From haunted hotels to Savannah squares with tragic backstories, this haunted walking tour is sure to bring new light to Savannah's darkest moments in history. Enjoy a fun walking tour where you will learn about history and paranormal activity that makes Savannah one of the scariest places on earth. Don't forget your camera, either, because you just might gather some paranormal evidence yourself! The Haunted Savannah Ghost Tour is great for all ages, and is sure to be a thrilling experience that gifts significant insight into Savannah that you just will not find anywhere else!
Frequently Asked Questions for Haunted Savannah Ghost Tour:
Is there any walking involved?

Yes, there is approximately 1 mile of walking included.

Approximately how long does the Haunted Savannah Ghost Tour last?

It lasts approximately 1 hour.

For what ages is the tour appropriate?

Great for all ages!

What type of dress & footwear are recommended?

Wear comfortable clothes and walking shoes.