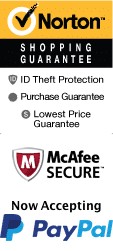 Hanging Square Tour
200 Abercorn St Savannah, Georgia 31401
1-800-987-9852
Chat Now
Are you ready to experience the stunning beauty, charming history, and expansive culture of Savannah, Georgia? Then look no further than the Hanging Square Tour, taking you through the lively streets and somber landmarks that make up this city's rich past and promising future. From the bustling thoroughfares to the hidden alleyways, this tour is the perfect way to explore Savannah like never before.

As you embark on your walking tour, you'll be led by a knowledgeable guide who will share fascinating stories and trivia about Savannah's long and storied history. Along the way, you'll take in some of the city's most breathtaking scenery, including serene parks, intricate architecture, and iconic landmarks. Get ready to fall in love with Savannah's unique blend of Southern charm and urban vibrancy.

One of the highlights of the tour is undoubtedly the Hanging Squares themselves, a series of cobblestone squares nestled throughout the city's downtown. Each one tells a unique story through its statues, fountains, and sculptures, inviting visitors to both reflect on the past and revel in the present. You'll be amazed at the intricate details that make up each square, and it's guaranteed to be a highlight of your trip.

Along the way, you'll also visit some of Savannah's other top attractions, including the Cathedral of St. John the Baptist, Forsyth Park, and the Mercer Williams House. Whether you're an architecture buff, history enthusiast, or simply looking for a fun and interesting way to spend the day, the Hanging Square Tour has something for everyone.

As you learn about Savannah's past and present, you'll come away with a newfound appreciation for this charming city and all it has to offer. So why wait? Book your Hanging Square Tour today and discover the best of Savannah, one step at a time.
Book Now!