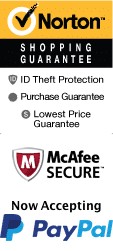 Savannah Drinks and a Show
412 Williamson St Savannah, Georgia 31401
1-800-987-9852
Chat Now
If you're looking for an evening filled with great drinks and entertainment, head to Savannah, GA for the Drinks and a Show experience. This unique event promises to leave you satisfied with both your palate and your entertainment cravings. With a selection of wine, beer, and spirits to choose from, there's something for every taste to enjoy while being entertained.

Once you arrive, you'll be seated in a comfortable and intimate environment where you can take in the atmosphere before the show begins. The venue boasts a cozy seating arrangement where everyone is close to the stage, ensuring your experience will be nothing short of fantastic. With an upbeat vibe and a talented cast of performers, this show will whisk you away into the world of music and entertainment.

Over the course of the show, you'll witness breathtaking vocal performances, accompanied by a live band. The music selection will keep you tapping your feet and humming along to the tunes. The performers engage the audience, creating a fun and interactive experience that is sure to have you feeling involved.

If you're feeling peckish, there's a selection of snacks available to munch on while watching the show. You can sip on your drink of choice while enjoying some tasty bites. The combination of drinks, food, and entertainment creates an unforgettable evening that is perfect for a date night or a fun night out with friends.

The Drinks and a Show experience is a must-visit for anyone looking to have a good time in Savannah, GA. With a talented cast of performers, an intimate venue, and a fantastic drink selection to choose from, it's an evening that will satisfy all your entertainment cravings. Come and join the fun for an experience you won't forget!

Overall, this is the perfect event for anyone looking to unwind with great drinks, good music, and engaging entertainment. Don't miss the opportunity to enjoy this one-of-a-kind experience. Head over to the venue and let the drinks and music transport you to a world of pure enjoyment.
Book Now!