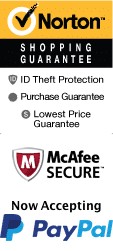 Savannah Cocktail Class in American Prohibition Museum
220 W Congress St Savannah, Georgia 31401
1-800-987-9852
Chat Now
Get ready to mix and shake up some classy cocktails at the Cocktail Class in Congress Street Up in Savannah, GA! This engaging and informative cocktail-making experience takes place in a trendy bar and intimate setting, allowing guests to learn essential bartending skills under the guidance of professional mixologists. From classic cocktails to modern twists, this 90-minute class is perfect for cocktail connoisseurs and amateurs alike.
During this fun-filled class, guests will learn about the history of cocktails while discovering the fundamentals of mixology. You'll get to sample various spirits and learn how to properly measure, shake, and pour ingredients. Professional mixologists will guide you through the process of creating three classic cocktails, such as a mojito, a martini, and a margarita. You'll also learn some tips and tricks for garnishing and presenting your cocktails like a pro.
Located in Congress Street Up, a trendy and chic bar nestled in Savannah's bustling City Market, this class promises a one-of-a-kind experience. The ambiance is perfect for those looking to enjoy a classy night out in Savannah - think dim lighting, bespoke cocktails, and an intimate setting. Whether you're a seasoned cocktail enthusiast or just starting to explore the world of mixology, this class is a perfect way to spend an evening.
The Cocktail Class in Congress Street Up takes around 90 minutes to complete and is suitable for anyone 21 years and older. No prior experience is needed, so all are welcome to join in on the fun. The dress code is "smart casual," so make sure to dress appropriately.
With its intimate setting and professional guidance, this cocktail-making class is a must-do experience in Savannah. Whether you're looking to learn new skills or just have a fun night out with friends or a significant other, this activity promises a memorable and enjoyable time.
In summary, the Cocktail Class in Congress Street Up in Savannah, GA offers an immersive and entertaining experience for anyone interested in mixology. From classic cocktails to modern twists, guests will learn essential bartending skills while enjoying the ambiance of this trendy and chic bar. So, why not shake and stir-up some delicious cocktails, and create unforgettable memories while you're at it? Book this experience today for an unforgettable night out in Savannah!
Book Now!