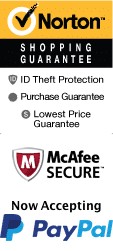 Bonaventure Cemetery Tours
415 Bonaventure Rd Thunderbolt, Georgia 31404
1-800-987-9852
Chat Now


Perfect introduction for first-time visitors

Ideal choice for families

Romantic experience, perfect for couples

Soak up the atmosphere on a walking tour

Led by an art historian

Duration: 2 hours

Schedule
Get ready to be transported back in time and explore one of Savannah's most beautiful landmarks. Bonaventure Cemetery Tours take you on a journey through the centuries to tell the stories of the people who shaped this city, all while amidst the stunning natural beauty of the area. This activity is located in the heart of Savannah, GA, and offers a unique opportunity to learn about the past of one of America's most historic cities.

The tour allows visitors to see the natural beauty of Savannah in a new light, with stunning landscapes and unique monuments that pay tribute to the people buried there. Guests will spend around two hours on the tour, experiencing the cemetery's history and getting up close and personal with some of Savannah's most notable citizens. Along the way, a guide will take you through the winding paths of the cemetery and share insights into the lives of those buried there.

As you explore the grounds, you'll see the final resting places of celebrities, artists, poets, and politicians, including Conrad Aiken, Johnny Mercer, and Florence Martus, the Waving Girl of Savannah. Your guide will also share interesting facts about the cemetery itself, such as how it served as inspiration for writer John Berendt's beloved novel "Midnight in the Garden of Good and Evil."

This tour is perfect for those who love history, architecture, and beautiful scenery. The cemetery's Gothic architecture and Spanish moss-covered oak trees provide the perfect backdrop for this in-depth exploration. Wear comfortable walking shoes, as the tour can involve a lot of walking, and bring a camera to capture the stunning sights.

Bonaventure Cemetery Tours provide a unique experience that visitors to Savannah won't want to miss. This activity allows you to learn about the city's history and explore one of its most beautiful landmarks with a knowledgeable guide. Book your tour today and discover the beauty and history of Bonaventure Cemetery.
Book Now!