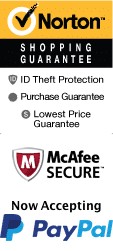 90 Minute Segway History Tour
412 Whitaker St Savannah, Georgia 31401
1-800-987-9852
Chat Now
If you're looking for a unique and exciting way to explore Savannah's rich history, the 90 Minute Segway History Tour is the perfect activity for you. As you glide effortlessly through the city's charming streets and squares, your expert guide will share fascinating stories and insights about the people, places, and events that have shaped Savannah's past.

The tour begins with a quick lesson on how to safely and confidently operate your Segway, so even if you've never ridden one before, you'll be ready to hit the road in no time. Then, you'll embark on a thrilling journey through Savannah's historic district, where you'll see landmarks like the grand Cathedral of St. John the Baptist, the stunning Forsyth Park fountain, and the hauntingly beautiful Bonaventure Cemetery.

Along the way, you'll learn about famous figures like the legendary pirate Blackbeard, the influential writer Flannery O'Connor, and the courageous soldiers who fought in the Civil War. You'll also discover lesser-known gems like the hidden tunnels beneath the city and the mysterious graves that have inspired ghost stories for generations.

With plenty of photo opportunities and chances to ask questions, this tour is perfect for history buffs, adventure-seekers, and anyone who wants to experience Savannah in a fun and memorable way. And don't worry about being on your feet all day - the Segways are comfortable and easy to ride, so you can relax and enjoy the sights.

So why not join us for a 90 Minute Segway History Tour and discover the many fascinating facets of Savannah's rich past? It's an experience you'll never forget, and we can't wait to show you everything this beautiful city has to offer.
Options:
90 Minute Segway History Tour: 90 Minute History Tour 11:00
Available Now until 12/31/2023 View Detailed Schedule
Tour Description: Discover Savannah on a 90 minute Segway travel through time and see the humble beginnings of the Country's 13th Colony.
Book Now!