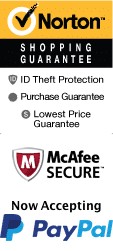 90 Minute Original Haunted Savannah Tour
Lafayette Square Savannah, Georgia 31401
1-800-987-9852
Chat Now
Get ready for a spine-tingling adventure through Savannah, Georgia's haunted history on the 90-Minute Original Haunted Savannah Tour. Led by knowledgeable and engaging guides, this tour takes you on a journey through Savannah's most haunted places, including cemeteries and historic neighborhoods, to hear chilling tales of ghostly encounters and unexplained phenomena.

Your tour begins at the iconic Wright Square, where you'll meet your guide and fellow adventurers. From there, you'll embark on a 1.5-mile walking tour that will take about 90 minutes to complete. Wear comfortable shoes, grab your camera, and get ready for an immersive and eerie experience that is not for the faint of heart.

Your guide will take you to the most haunted sites in the city, such as Colonial Park Cemetery, where many of Savannah's long-gone residents continue to rest, and the historic Mercer Williams House, made famous by the book and film adaptation of "Midnight in the Garden of Good and Evil." Your guide will electrify your senses with stories about the spectral sightings and paranormal events that have happened at these places.

Along the way, you'll explore Savannah's unique architecture and learn about the city's history and the ghosts that have been said to inhabit it. You'll hear stories of pirates, dueling, and deadly yellow fever epidemics that claimed the lives of many in Savannah. You'll also explore some of the city's hidden alleys and squares, which many believe are haunted by ghosts and spirits.

The tour will end back at Wright Square, where you can unwind and discuss your eerie experiences with your fellow adventurers. This tour is an unforgettable experience that will leave you with a newfound appreciation of Savannah's rich history and the ghosts that still call it home.

In conclusion, the 90-Minute Original Haunted Savannah Tour is a must-attend activity for those looking to dive deep into Savannah's haunted history. You'll be entranced by the stories told by the knowledgeable and engaging guides while visiting some of the city's most haunted places. Don't miss your chance to explore Savannah's dark and mysterious side—the ghosts are waiting for you!
Book Now!