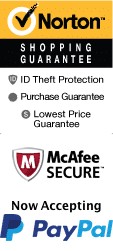 2 Hours Savannah Architectural Tour
222 Bull St Savannah, Georgia 31401
1-800-987-9852
Chat Now
Get ready for a fantastic journey through the ages with the Savannah Architectural Tour! Perfectly located in the heart of Georgia's oldest city, this two-hour experience is the perfect way to explore the rich history, culture, and stunning architecture that Savannah has to offer.
On this tour, you'll encounter significant landmarks and buildings that make Savannah unique and timeless. Accompanied by a knowledgeable and charismatic local guide, you'll navigate the charming streets of Savannah's historic district, home to America's largest National Historic Landmark district with thousands of restored architectural structures to see.
The Savannah Architectural Tour is a walking tour, which is highly suitable for outdoor enthusiasts, and you'll encounter many beautiful buildings, cottages, and mansions along the way, collectively painted in pastel hues and rich history. Besides, you'll see the city's famous steeple skyline, quaint courtyards, and life-sized oak trees that date back to colonial times.
Get ready for an exciting journey steeped in history and unique architecture as you explore the magnificent treasure trove of Savannah, Georgia, on this scenic architectural tour. From the enchanting residential communities, fascinating museums to phenomenal churches, you'll discover the heart of Savannah and its diverse cultures and aesthetics.
The Savannah Architectural Tour is the perfect way to immerse yourself in Savannah's beauty, stories, and culture, and it's an experience you don't want to miss. Make plans to embark on this adventure today and hear stories about the city's notable historical figures and events, including its role in the Civil War, while enjoying the company of fellow architecture enthusiasts.
In conclusion, whether you're a history buff, architectural aficionado, or just looking for a fun-filled outdoor adventure, the Savannah Architectural Tour is the perfect activity that will tick all the boxes for an unforgettable vacation experience. Book now and get ready to explore one of America's most beautiful cities while immersing yourself in its rich history and unique charm.
Book Now!