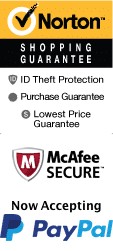 Seacrest Wolf Preserve is located in Chipley, FL, about an hour drive from Panama City Beach.
For the perfect day trip, check out Seacrest Wolf Preserve, the largest wolf preserve in the Southeastern U.S. where you can experience firsthand the call of the wild. Easily one of the rarest opportunities in the lower 48, Alaska or Canada, visitors can come and see wolves up close and personal as you venture into their habitat with an experienced guide.
This unforgettable tour takes visitors on a journey through large natural habitats that are home to gray, arctic, and british columbian wolves. See wolves in a natural habitat as you learn more about their social structure and possibly even become part of the pack! The Wolf Encounter Tours last approximately 2 to 2 ½ hours and only take place on Saturdays.
Immediately following the Wolf Encounters Tour, you can take part in the Small Animal Adventures where you can get even more up close with nature and feed raccoons, hug a skunk, or play with foxes.
All tours and events are by appointment only based upon availability, and proper dress codes must be followed to go on the tour, for visitor safety. Seacrest Wolf Preserve also offers an extremely unique camping experience near the wolves.