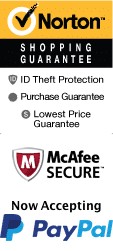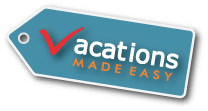 Panama City Beach, FL: Find Attraction Tickets, Show Tickets & Complete Vacation Packages Easily Online Today
Activities in Panama City Beach, FL
A vacation in Panama City Beach, FL is sure to be a blast. Check out the many different activities in the area to help your family book the most perfect getaway for their needs and desires.
Beach Activities
The beaches in Panama City Beach, FL are some of the best places to visit in the area. Whether you head to Edgewater Beach or Bay Point, there are so many great beachfront things to do. Head out on a scuba diving adventure, go fishing from the pier or embark upon a deep-sea fishing adventure, rent a jet ski, or simply lay out and work on your tan. There are many beach vacation rentals and beach condo options as well if you are interested in forming your getaway around the sandy shores. Get out on the water!
Family Activities
Panama City Beach, FL is also a great place for families to visit. Here, they can visit places such as Ripley's Believe It! Or Not and Wonderworks to learn something new. Panama City Beach, FL is also home to Gulf World Marine Park which is home to a variety of animals such as bottlenose dolphins, sea lions, and flamingos.
Restaurants & Shopping in Panama City Beach
As well as fun activities, PCB is also home to some great options for shopping and dining. Known for its fresh seafood, the city's finest restaurants include Runaway Island and the Saltwater Grill. And for those who wish to do some shopping during their beachside getaway, be sure to visit shopping centers such as Pier Park, the Shoppes at Edgewater, and Pier Park North.
Lodging in Panama City Beach, FL
There are plenty of lodging options available as well. Guests can choose which amenities, features, and the location that is most important to them. A trip will be a fantastic time with places such as the Comfort Suites Panama City Beach, HOliday Inn Resort Panama City Beach, and Beachcomber By the Sea. These hotels offer everything from suites with a private balcony to a fantastic view of the sea. No matter what sort of lodging option that you need, there is a great pick for you and your loved ones.
Vacation Packages in Panama City Beach, FL
With Vacations Made Easy, customers are able to build a fully customizable getaway. Enjoy a variety of fun attractions, from Wonderworks to the Privateer Catamaran TOur & Shell Island Experience. As well as these fun adventures, visitors will also be able to combine their chosen activities with the hotel of their choice. Whether you want to enjoy a family getaway at a beachside resort or a honeymoon experience for two, there is a vacation package option for every sort of trip.

Hilton Garden Inn Panama City
Hampton Inn & Suites Panama C...
Quality Inn & Suites Panama C...