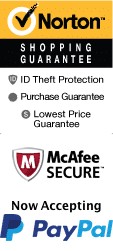 The Bedford Nashville Event Venue in Nashville, TN
4319 Sidco Dr Nashville, TN 37204
The Bedford Nashville Event Coming Up For anyone looking for a perfect place to provide entertainment, parties, meetings, and all sort of events they have in mind, there is one recommendation that would be worth your while.
The Bedford Nashville Event Venue is coming up shortly, and will be located in Nashville, Tennessee and is a popular place to check out.
Host Your Parties Or Business Meetings Here
All different types of people can attend your event, and what better place than to host your party or meeting at The Bedford Nashville? The entire place is filled with a raw brick along with an antique crafts mixed in that takes up all three of the interior levels. This is a great spot to host your event, wedding, christmas parties, birthday parties, meetings, and all sorts of ideas that come to mind. Everyone can enjoy the beautiful scenery here, and take what you have to offer very seriously in the process.
Several Different Payment Package Plans Available Online
There are several different payment package plans that you can consider. There is also 300 free parking spots available depending on how many guests there will be, and is easy accessible to your guests. The price will be charged per hour, and usually runs anywhere between $300 to $8000 depending on what is needed.