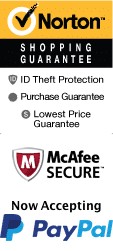 Historic locations with rumors of paranormal activity have dramatically increased in popularity recently.
There are a plethora of ghost hunters that investigate these locations. One location that paranormal investigators rarely visit is the Tennessee State Prison, one of the hottest spots to find trapped souls serving their eternal sentence.
The prison was once open for public tours allowing people to see the horrific conditions that prisoners endured for almost a hundred years. It is also the filming location for several movies and television shows such as "The Green Mile" and "VH1's Celebrity Paranormal Project." The Tennessee State Prison is reported to be haunted due to reports of apparitions, cell doors slamming, and phantom footsteps. Today, the prison has been declared unsafe due to black mold and asbestos. However, once a year, the grounds are open to the public for the Annual Run the Green Mile 5k race. Proceeds from the race go to the prisons historical fund.
Built in 1898, the prison was designed like a fortress able to hold 800 prisoners. The idea behind the facility was to use prison labor to sustain the prison. There were privately-owned factories and a farm just outside the wall that were manned by the prison population. They were forced to work long days under strict silence with very little food and uncomfortable cells. This treatment led to riots, escapes, and fighting. Due to these conditions, the prison was closed in 1992.
The Tennessee State Prison located near downtown Nashville, Tennessee is a haunting piece of American history that should act as a reminder to future generations that every human has basic rights, regardless of their actions. For a look inside the property, attend the Run the Green Mile 5k in May.