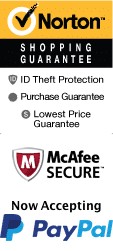 Learn about animals from across the world by visiting the Nashville Zoo.
Many of the animals at the zoo are in exhibits that are designed to look like their natural habitats. Aside from the animals, there are several other attractions that will keep the entire family busy all day.
One of the new exhibits at the Nashville Zoo is Tiger Crossroads. You can view several tigers as they lounge on the grass, interact with each other, and enjoy a meal or two if you visit during feeding time. Special events are held at the zoo, such as a movie night and holiday celebrations. With over 2,500 animals to view and over 300 different species, you're sure to find your favorite animal while walking around. Amphibians can be seen in the water, and rhinos can be seen walking with their herd. There are arthropods and reptiles along with numerous mammals. Popular animals include the giraffe, the cougar, the red panda, and the zebra. While you're viewing the animals, you can stop at one of the many souvenir shops or at one of the food trucks to get something to eat or drink.
The Nashville Zoo features hundreds of animals for you and your family to enjoy. There are also camps and classes offered so that you can get a detailed look at the lives of the animals. After visiting the zoo, you can continue touring Nashville by visiting some of the music landmarks known to the area.