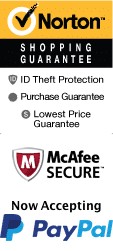 Fontanel Mansion is a home originally built for Barbara Mandrell and her family back in the 80s.
The home is located in Nashville, TN and sits on 136 acres.
Fontanel Mansion offers guests plenty to do. It is filled with unique items owned by the Mandrell family, including the family Bible. The home also houses lots of country music memorabilia that the current owners, Dale Morris and Marc Oswald, have collected over the years. What sets this home apart is the fact that visitors are allowed to touch items throughout the house, sit and relax with cool refreshments after the tour, and even enjoy the mansion's pool atrium. The term 'mansion' is slightly misleading, however, as this massive property more closely resembles a complex.
Guests can explore the home with a tour, try some delicious meals at the restaurant on property, enjoy shows at the outdoor music venue (The Woods at Fontanel), see thee recording studio, and get close to nature with walks on the property's nature trails. The staff at the Fontanel Mansion also offer free shuttle rides that will deliver guests directly to the front steps of the 27,000 foot mansion seven days a week. An interesting side note; many guests will probably recognize the mansion from the hit CMT show 'Gone Country.'
Guests who find themselves in the Nashville area should plan to spend an entire day enjoying all the sights and perks this beautiful mansion has to offer. The restaurant features some amazing culinary delights, and the music shows are always entertaining.