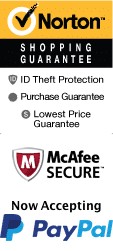 If you want to spend more time outdoors during your Nashville vacation, you can take the family to Boyd Mill Farm.
The area allows you to take in the natural landscape of Nashville, and you'll leave the farm with some edible souvenirs to make your trip even more memorable.
Boyd Mill Farm has lots of berries, and you can pick the berries to enjoy during your tour. Of course, you can also take the berries with you to try some delicious recipes at home. You can also purchase jam from the farm, made from the berries on site. If you want to pick the freshest berries, it's best to visit Boyd Mill Farm near the end of spring and during the summer. Boyd Mill Farm is known for its blackberries, and you'll get a few recipe suggestions from the farm staff so you'll know how to prepare the fruit. No pesticides and chemicals are used to grow the blackberries or other fruits on the farm, so you can safely consume the produce.
There are also several wineries nearby, so you and your family can visit the grounds for a wine testing and to get more information about the foods that compliment red and white wines best. The area also has great restaurants, so you can easily enjoy dinner in the area after a day of berry picking.
For additional information, visit http://www.boydmillfarm.com/index.htm.