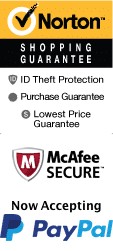 Beech Bend Amusement Park in Bowling Green, KY
798 Beech Bend Rd Bowling Green, KY 42101
Whether you are looking for racetracks, convention space, or amusement park thrills, Beech Bend Amusement Park is there for you in Bowling Green, Kentucky.
Enjoy a full day of amusement activities, or camping in the splendid outdoors at this large park. There are plenty of rides, fun fair food, and even a large water park with plenty of rides for everyone. You're sure to find your share of smiles and fond memories just waiting at this exciting, family-friendly park.
Car enthusiasts will love the car shows and races which can be found at the oval track at the park, and guests interested in music should check out the Band and Choir Festivals which are held every year.
So grab the family, hop in the car, and get ready for an entire day of activities!