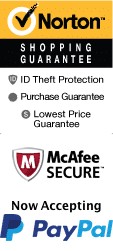 Climb Nashville is where fitness meets adventure.
This activity center is located in Nashville, TN and offers visitors the chance to test themselves in a safe and comfortable environment.
The main attraction at Climb Nashville is rock climbing. The climbing area features routes that gradually progress in difficulty without using any stopper moves or requiring any extremely difficult crux sequences. This allows climbers of all skill levels accessibility to the entire climbing area as well as offering new challenges for experienced climbers. The center employs a full time route setter who creates high quality routes that rotate throughout the year ensuring every experience is new and fun.
The center also offers classes in fitness and yoga, creating an all-around gym-like atmosphere. For those interested in climbing, the center offers classes in cardio burn, bodyweight burn, real fit, wod core extreme, mobility, bells & balls, and alpine fit. These classes are reputably difficult but as the center's main focus is to prepare those who want to climb mountains and scale valleys, they view the training as necessary. There is no shame in skipping reps and taking an extra break though, they often encourage it.
For those looking for a calmer experience, the center features multiple yoga classes including, deep & stretchy, Vinyasa Flow with Arielle, Power Flow with Kirby, Vinyasa Flow with Kirby, Power Flow with Eun Ha, Vinyasa Flow with Erin, Vinyasa Flow with Eun Ha, and power Flow with Jenn. All coaches approach yoga differently, so it's recommended that guests try each class and instructor to find the right fit.
For an exciting workout and an adventure at a gym, this attraction is one-of-a-kind. Once you are there, there will be no doubts why this is one of Nashville's hotspots!