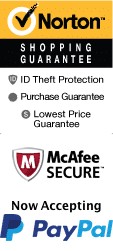 Nash Trash Tours is one of the wildest and most fun tours available in the Nashville Area.
Guests of this fun tour will love listening to the antics of Juggs sisters who who know all the juicy gossip floating around Nashville and are all too happy to pass it along. As part of the fun of the tour, both ladies, Brenda Kay and Sheri Lynn, dress like they just escaped the trailer park as they take tourists for a ride on their hot pink tour bus.
The Nash Trash tour begins at the Farmer's Market in downtown Nashville and winds through the city to hit all the major places. The sisters poke fun and have a general good time while pointing out the sites of the city, including the Bicentennial Mall which offers a misleading name because 'it ain't no real mall!' The ladies offer tasty, homemade 'whorederves' to all guests of their tours as well.
The big stop of the tour is the Country Music Hall of Fame, where guests are allowed to leave the bus and explore the attraction before the tour continues with more fun and crazy antics from these ladies. Any and all celebrities out and about are fair game, and the girls don't let anyone miss them. They have a general good time hooting and hollering out the tour bus windows at anyone even remotely famous, but it's all in good fun.
This is one of the most fun and entertaining tours around. It highlights some of the big attractions in Nashville while being tons of crazy fun. These ladies are clearly made to entertain and they let no one down. If you are looking for a few good laughs, this is the tour for you!