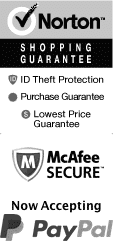 Things to do in Nashville in Summer
Summertime is one of the best times to visit Nashville, TN! Check out a variety of amazing attractions, activities, and things to do. Whether you embark upon a fun trolley tour, see a show, take a sightseeing adventure, or splash around at Nashville Shores Water Park, your adventure will be a memorable one. Do not miss out!
Things to do in Nashville in Summer
Jun 7, 2023
to
Dec 31, 2023
Nashville Old Town Trolley Tour
Schedule
Take this trolley tour to explore locations including the Frist Center for the Visual Arts, Ryman Auditorium, Parthenon, Nashville Farmers Market, and Belmont Mansion, among others. On this hop on/hop off tour, you may explore these locations at your own pace, so there is something for everyone. For instance, you may spend the day visiting Music Row or the Country Music Hall of Fame's displays.
Jun 7, 2023
to
Sep 10, 2023
Nashville Shores Water Park
Schedule
Nashville Shores was designed to be the greatest water park experience for people of all ages with fun and family in mind. Take a plunge in the wave pool, slide down one of the eight slides, or sunbathe while the kids play in one of the kid-friendly play areas. Don't worry if you don't have kids! You may do a lot of activities as well, including visit the Suntan Lagoon and the two pubs located inside the park. You can have peace of mind while enjoying the park thanks to the convenience of leased lockers, free tubes, and life jackets.
Jun 7, 2023
to
Sep 22, 2023
Cheekwood Estate & Gardens
Schedule
Explore the gorgeous Cheekwood Estate and Gardens during the summer to admire the gorgeous blooms and take a fun outdoor getaway. These absolutely stunning gardens feature places like Martin Boxwood Gardens, Shomu-en Japanese Garden, Burr Terrace Garden, and the Herb Study Garden. It gives a great insight into the flora and fauna of Middle Tennessee and is a fantastic addition to your getaway.
Jun 7, 2023
to
Nov 5, 2023
Adventureworks Zipline Forest at Fontanel in Nashville, TN
Schedule
Summer is a great time to visit Nashville, TN, and the Adventureworks Zipline Forest at Fontanel is one of the most exciting things you can do. Zip along various treetops and see the stunning views of Middle Tennessee. It is adrenaline-pumping and fun, making it a great addition to any vacation.
Jun 7, 2023
to
Dec 31, 2023
Nashville Helicopter Tours
Schedule
Soar above the city this summer with an iconic Nashville Helicopter Tour. These adventures are an exciting way to learn about the city and see it from a bird's eye view. Whether you want to see Nashville in a brand new way or are just looking for something thrilling to do on vacation, this activity is a perfect addition to your itinerary.
Jun 7, 2023
to
Dec 31, 2023
AxeVentures in Nashville, TN
Schedule
Put your skills to the test and create some awesome new memories in Nashville, TN with tickets to go to AxeVentures. This exciting axe-throwing endeavor teaches guests proper techniques that will allow them to hit the bullseye and have a great time trying to improve.
Jun 15, 2023
to
Dec 30, 2023
Nashville Night Trolley Tour
Schedule
This summer, explore Nashville in an entirely new way with tickets aboard the Nashville Night Trolley Tour. This magical experience features some iconic landmarks and more, allowing riders to learn all about the city while seeing its most sought-after landmarks and hotspots.
Jun 7, 2023
to
Dec 31, 2023
Nashville Zoo
Schedule
Have a wild time at Nashville Zoo, where you can learn about some of the world's most fascinating creatures. The Nashville Zoo is home to animals from all over the globe. Amphibians, arthropods (insects, arachnids, and crustaceans), birds, fish, mammals and reptiles each have their very own habitat that has been meticulously constructed by zookeepers to resemble their natural homes. From the clouded leopard to the Masai giraffe, there are plenty of unique animals to enjoy at this nonprofit zoo.
Jun 8, 2023
to
Dec 31, 2023
Historic Germantown Food Tour
Schedule
Perfect for those who adore food and experiencing the atmosphere that Nashville has to offer, the Historic Germantown Food Tour is a great way to enjoy the city. You'll visit historic Germantown and sample various food samples from local restaurants.
Jun 7, 2023
to
May 31, 2024
Nashville Segway Tours
Schedule
Experience seeing Nashville in a cool way with Nashville Segway Tours. These are a great way to enjoy some sightseeing as well as take on a new activity. The attraction begins with a short instruction to ensure you know how to ride the Segway, so you don't need any experience. Get ready to zoom around and see some cool sights!