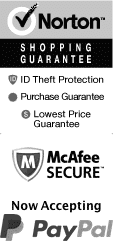 Things to do in Nashville for Teens
Teens can be hard to impress, but luckily Nashville is full of fun adventures that even the most difficult-to-impress teen will enjoy! During your vacation, be sure to check out places like Nashville Shores, the Nashville Zoo, Soar Adventure Nashville Aerial Obstacle Course, and Nashville Segway Tours. No matter which activities you choose to enjoy, your teens will be happy!
Things to do in Nashville for Teens
Nov 27, 2023
to
Jun 30, 2024
The Redneck Comedy Bus Tour Nashville, TN
Schedule

Enjoy one of the best excursions in Nashville and let yourself be carried away for the day. Visitors will get a fascinating glimpse at Music City on this humorous 90- to 2-hour trip. As you travel and visit locations like the Ryman Auditorium, Music Row, and the Country Music Hall of Fame, chuckle along with hilarious comedy. For those who are 14 and older, this entertaining tour on a camouflage bus is available, making it a great option for teenagers.
Nov 27, 2023
to
Dec 31, 2024
Country Music Hall of Fame and Museum
Schedule
Teens in your life will love a visit to see and learn about music history in Nashville, TN. Regardless of whether they are a country music fan or not, there are so many things to see and learn about. Don't pass up on seeing the unique displays, informative exhibits, and all the interesting artifacts at this iconic museum.
Nov 27, 2023
to
Dec 31, 2023
Nashville Zoo
Schedule
Teens will have an awesome time at the Nashville Zoo! The Nashville Zoo is a must-visit if you love animals! Numerous animal species can be found at this outdoor attraction. View a variety of animals, including giraffes, leopards, birds, fish, mammals, and more! While visiting Nashville, visitors can learn a lot about various creatures in the zoo and through the stunning exhibitions.
Nov 27, 2023
to
Dec 31, 2023
Nashville Helicopter Tours
Schedule
Teens will love the option to take a famous Nashville Helicopter Tour to soar above the city. These trips are a fun way to discover more about the city and observe it from above. This excursion is the ideal addition to your itinerary if you want to experience Nashville in a brand-new way or are simply searching for something exciting to do while on vacation.
Nov 27, 2023
to
Jun 26, 2024
Cheekwood Estate & Gardens
Schedule
Visit Middle Tennessee's stunning Cheekwood Estate and Gardens with the whole family. This magnificent estate has numerous gardens to explore, gorgeous buildings, and brilliant blossoms. Visitors will have a blast exploring the Bradford Robertson Color Garden, Herb Study Garden, Wills Perennial Garden, and other natural treasures.
Nov 27, 2023
to
Dec 31, 2023
Nashville Joyride Experience Tours
Schedule
Enjoy these Nashville Joyride Experience Sightseeing Tour alternatives to fully experience Music City's great sights and sounds. With these trips, it's simple to unwind while enjoying a thrilling "Joyride" through the sites. Your entire journey will be chauffeured, so you won't have to worry about snaking through Nashville's chaotic traffic. Instead, you'll be able to relax and take in the sights to get a true sense of the city. You may be sure that you will have a good experience in Nashville with more than 35 places to fit in.
Nov 27, 2023
to
Oct 31, 2024
Nashville Segway Tours
Schedule
With Nashville Segway Tours, see Nashville in a unique way. These are fantastic ways to engage in a new activity while taking in some scenery. You don't need any prior expertise because the attraction starts with a brief tutorial to make sure you know how to ride the Segway. Prepare to travel quickly and take in some amazing views!
Nov 27, 2023
to
Dec 31, 2023
Nashville Old Town Trolley Tour
Schedule
The Nashville Old Town Trolley Tour is among the top all-inclusive tourist excursions available in Music City. On this voyage, tourists will be able to take in an itinerary full of stunning sights. Take this trolley tour to explore locations including the Frist Center for the Visual Arts, Ryman Auditorium, Parthenon, Nashville Farmers Market, and Belmont Mansion, among others. On this hop on/hop off tour, you may explore these locations at your own pace, so there is something for everyone. For instance, you may spend the day visiting Music Row or the Country Music Hall of Fame's displays.