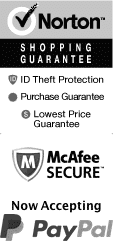 Outdoor Things to do in Nashville
While Nashville is typically known for places like the Grand Ole Opry and its honky tonks, it is also home to a variety of fantastic outdoor adventures. Guests are certain to have a great time with Segway tours, walking food tours, aerial obstacle courses, and the Nashville Zoo. With so many attractions to choose from, hotels to pair your itinerary with, and custom vacation packages to create, you can plan the perfect outdoor adventures in Music City.
Outdoor Things to do in Nashville
Sep 26, 2023
to
Nov 30, 2023
Soar Adventure Nashville Aerial Obstacle Course
Schedule
Take to the exciting Soar Adventure Aerial Obstacle Course for an exciting time during your Nashville getaway. Visitors of all ages are certain to have a blast conquering rope obstacles, bridges, and more.
Sep 26, 2023
to
Dec 31, 2023
Nashville Zoo
Schedule
If you love animals, the Nashville zoo is a must-visit! This outdoor attraction is home to countless species of animals. See everything from giraffes to leopards, birds, fish, mammals, and more! The gorgeous displays are interesting, and the zoo affords guests many opportunities to learn about different animals while visiting Nashville.
Sep 26, 2023
to
Aug 31, 2024
Nashville Segway Tours
Schedule
Take to the outdoors during your next Nashville, TN getaway when you book the Nashville Segway Tours. During your experience, you'll be able to learn to ride the Segway and set off on a fun adventure.
Sep 26, 2023
to
Dec 31, 2023
Live Nashville! Walking Tour
Schedule
Take the Live Nashville walking tour to learn all about the history of the city while enjoying some delicious cuisine. On the Live Nashville Walking Tour, offered by the "most entertaining Nashville walking tour company," discover Music City like never before. This tour combines the best of Nashville with some amazing sightseeing, interesting history, and enjoyable activities for the whole family. Visitors can learn everything about the past on this walking tour, which covers the rich history of this cultural center. Hear tales about honky tonks, rock stars, record producers, and gamblers on riverboats, among other topics.
Sep 28, 2023
to
Dec 31, 2024
Taste of The Gulch
Schedule
The Taste of the Gulch food tour is one of the coolest things to enjoy in Nashville, TN. Whether you are a foodie or just want to sample some of the delicious aspects of the city, this tour is a great addition to your itinerary. Stroll along the iconic Gulch area and see iconic landmarks while enjoying delicious samples of some Nashville favorites.
Sep 28, 2023
to
Dec 31, 2023
Historic Germantown Food Tour
Schedule
The Historic Germantown Cuisine Tour is a fantastic way to experience the city and is ideal for individuals who love food and taking in the ambiance that Nashville has to offer. You'll tour historic Germantown and try a variety of local eateries' cuisine.
Sep 26, 2023
to
Dec 31, 2023
Nashville Helicopter Tours
Schedule
This summer, take a famous Nashville Helicopter Tour to soar above the city. These trips are a fun way to discover more about the city and observe it from above. This excursion is the ideal addition to your itinerary if you want to experience Nashville in a brand-new way or are simply searching for something exciting to do while on vacation.
Sep 26, 2023
to
Jun 26, 2024
Cheekwood Estate & Gardens
Schedule
Head outdoors for one of the most stunning parts of Tennessee. At Cheekwood Estate and Gardens, guests will be able to traverse some stunning grounds and see places like the Wills Perennial Garden, Herb Study Garden, Shomu-en Japanese Garden, and more. This exciting estate is blooming with color and is perfect for a getaway!
Sep 26, 2023
to
Nov 5, 2023
Adventureworks Zipline Forest at Fontanel in Nashville, TN
Schedule
The Adventureworks Zipline Forest at Fontanel is one of the most thrilling activities you can do while visiting Nashville, Tennessee, in the summer. View the breathtaking vistas of Middle Tennessee while zipping around numerous trees. It is exciting and enjoyable, making it a fantastic complement to any trip.
Sep 26, 2023
to
Dec 31, 2023
Nashville Hot Air Balloon Rides
Schedule
Explore Nashville in a brand new way with a hot air balloon ride above the city. This unique endeavor allows visitors to not only see Nashville in a cool way, but it allows them to experience something they can't anywhere else. Add it to your itinerary to create remarkable memories in Music City!