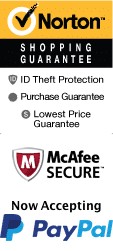 Main Street in North Myrtle Beach, SC
A hugely popular tourist destination, Myrtle Beach seems to have always attracted visitors from the world over, and at the hub of this is Main Street.
Along with an interesting surrounding, Main Street in Myrtle Beach is also accessible to many different eateries and fascinating stops. These include:
Duffy Street Seafood Shack
Avista Resort
Hoskins Restaurant
Ocean Drive Beach & Golf Resort
Maritime Beach Club
Horst Gast Haus
High Tide Motel
Spanish Galleon
Pirates Cove Lounge Inc
Fat Harold's Beach Club
And many, many more
With so much to see, Main Street is a must see while visiting Myrtle Beach.