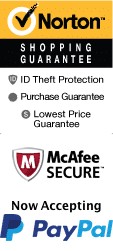 Conway is a small town that is located just before Myrtle Beach, SC.
A charming street located in this town is Laurel Street. There are small shops along the sidewalks as well as a few cafes and older homes that you can view while walking in the town.
Even though the street is located in an outlying town, it's still only a short distance from the coast. There are a few small shops where many residents and tourists stop before they reach Myrtle Beach to purchase a few necessities that are needed. You'll also find a cafe or two to get a cup of coffee or a nice lunch. This is a street that also features a few souvenir stores. These are often smaller stores than what you would see along the coastline and usually have prices that are a bit more affordable. Perhaps the best thing about walking down the street is looking at the homes that are in the area. Many of the homes have been in the city for decades and still feature their original designs.
When you're traveling to Myrtle Beach, stop in Conway to visit the businesses on Laurel Street. Although it's a simple street in a small town, it features beautiful homes and surroundings. You'll also be able to do a little bit of shopping in a quiet area before you reach the beach and visit the larger attractions, such as Wonder Works.