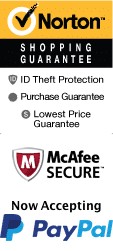 The following tours go by Grand Strand:
9/28/2023 - 8/31/2024
Myrtle Beach, SC is one of the most popular coastal destinations in the United States and offers plenty of dinner cruise opportunities.
With over 60 miles of beautiful beach land along the South Carolina border, visitors will find it difficult to leave the Grand Strand area.
The Grand Strand's main section is comprised of Myrtle Beach, but it also includes Conway in it as well. Many tourists visit the area each year for the recreational activities such as beach volleyball, tanning and swimming along the beaches beside Grand Strand. There are also many restaurants in the area serving up fresh American cuisine and seafood.
Many beautiful parks exist in the area as well, attracting bird watchers and general nature lovers to the area. There are many park benches and places paths to take your significant other for a romantic afternoon. Several theme parks attract new faces and regular visitors each year, such as the Pavilion Nostalgia Park, which truly makes its name known with an enormous amount of rides and attractions centered on the kids. Visitors may enjoy everything from corn dogs to swirling cotton candy to baked, sliced cinnamon apples. Some of the rides include the Wave Swinger, Boat Ride, Pirate Ship and the incredible Caterpillar.
Around lunch or dinner time, visit the unique restaurants that are available. There are so many amazing things to do and see in this area of Myrtle Beach. Catch Elvis Live in Myrtle Beach at the Grand Strand Theater and take in unforgettable entertainment!