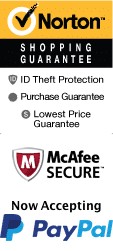 Loris near Myrtle Beach, SC is one of the fastest growing towns in the state and while it may be experiencing some growing pains, there is still a small town feel with a friendly atmosphere and hospitable residents.
For a town of about 3,000 residents in the town proper, they have a state of the art hospital system with a health and fitness center as well as an extended care facility. Plus the town of Loris serves as a major little hub for finance in the county.
The big draw to this quaint town of Loris is their annual festival called the Loris Bog-Off, named after a favorite dish in the area called a bog which is a chicken dish that has rice, some kind of pork like sausage or bacon, a variety of seasonings and of course, chicken. There are several cook-offs to determine the bog cooking winner. Of course, the festival also hosts many other vendors with a variety of wares like drinks, crafts and more.
The center of town boasts original architecture from way back when the town was incorporated in 1902. These old buildings lend a certain charm and portray a cozy and quaint town in which to dine and shop. You will find some antique stores as well as special boutiques and stores which sell hand crafted items made by local artisans.
Loris is a little town treasure about thirty minutes away from Myrtle Beach, so it is easily accessible. While Myrtle Beach is likely your main destination, there are a great many qualities that draw visitors to Loris too. The town is a great place to visit when you are in the area as there is plenty to do and the people so helpful and friendly. Hospitality is their middle name.