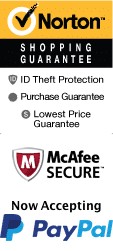 Intracoastal Waterway in Myrtle Beach, SC
The segment of the Intracoastal Waterway that traverses through the Myrtle Beach area is very diverse in both visual beauty and activities for boaters and vacationers.
The southern segment of the Myrtle Beach waterway is considered by many to be one of the most beautiful stretches of the entire Atlantic ICW. The northern segment hasn't received the accolades that the southern segment has.
Whichever part of Myrtle Beach you want to play in the waterway, though, you'll find plenty of fun activities for you and your family to enjoy. Renting a pontoon boat for the day or jet skis by the hour is always near the top of the list for frolicking in the waterway. There are also sightseeing tours, dinner cruises, and fishing charters available.
There are several Myrtle Beach marinas that cater to boaters traveling the length of the waterway as well as those living or visiting the area who want to play on the water for a while. Going from north to south, the marinas along the Grand Strand of South Carolina are:
BW's Marina, Silvercoast Marina, Crickett Cove Marina, and Coquina Harbor in Little River; Anchor Marina, Harbor Gate Marina, and Vereen's Marina (also called Dock Holiday's Marina) in North Myrtle Beach; and Hague Marina and Osprey Marina south of Myrtle Beach.
Whether you're a local resident or just visiting the Myrtle Beach area for a short time, there's always something to do and explore on the Atlantic Intracoastal Waterway that runs through the oceanfront resort town.