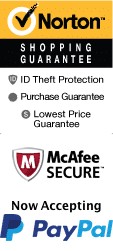 Aside from walking on the beach, the downtown Conway area near Myrtle Beach, SC, features an abundance of fun things to do with your family.
It's a quiet place to visit compared to the hustle and bustle of the beach area, allowing you to relax while you shop, get something to eat, or enjoy the attractions. Conway also features more of the historical destinations of Myrtle Beach.
The downtown area is located about 15 minutes from the Grand Strand. There are several shopping centers in Conway, including Tanger Outlets. Many of the streets are in quiet areas and are surrounded by homes and tall oak trees. This is often considered the residential area of Myrtle Beach and a town that most people pass through when they are traveling to the Grand Strand from other cities. Markers are located throughout the town so that you know where to view historical landmarks. Since many of the attractions in the town are located close together, it's easy to walk from one attraction to another instead of driving. You can park for free along most of the streets. The Ocean Fish Market is a popular destination for getting fresh seafood, and Rivertown Bistro is a restaurant where many people go for lunch.
Downtown Conway is a quiet little town just before you reach Myrtle Beach. From restaurants to shopping centers, you can enjoy a range of activities by simply walking along the sidewalks. After leaving the town, you can head about 15 minutes away to take a walk on the beach.