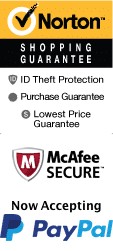 Fox and Hounds Antique Mall in Myrtle Beach, SC
160 Rodeo Drive Myrtle Beach , SC 29579
For shoppers who want to indulge in a haven of antiques and trinkets, don't leave Myrtle Beach without visiting the Fox and Hounds Antique Mall!
Fox and Hounds will keep you entertained for hours as you browse the endless variety of antiques. Items include furniture, china, porcelain, glass, books, pottery, sterling silver, kitchenware, and much, much more!
Redecorate your home by choosing from the wide variety of furniture ranging from oak dining room sets to china closets. Or collect various items including oil lamps, sports memorabilia, or costume jewelry.
Fox and Hounds is an enjoyable destination for shopaholics and antique collectors alike!