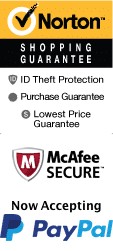 North Side Plaza near Myrtle Beach, SC, is a shopping center that is quite popular in the area.
It's located just a short distance from the beach, making it an attraction that is convenient for when you want to take a break from lounging in the sun or swimming in the ocean. From souvenir stores to restaurants, there are several different stores that you can walk to while enjoying the sea breeze through your hair.
One of the primary stores at the plaza is Food Lion. This is often the main grocery store that residents and tourists alike visit while they are at the beach. A souvenir store is located right beside the grocery store that offers everything from shirts and hoodies to beach chairs and seashells. A nail salon is located in the plaza as well. You can get colorful nails that will stand out in the bright sun against the sand as well as a few other cosmetic procedures that are offered, such as brow waxing. Several of the restaurants at the plaza have outdoor seating, allowing you to enjoy the sun and the refreshing breeze that often blows through the area since the beach is only minutes away.
When you want to do a little shopping at Myrtle Beach, visit North Side Plaza. The area features everything from a grocery store to a fun souvenir store. When you're done shopping, visit some of the larger souvenir stores in the area or one of the fun attractions.