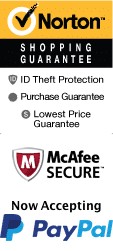 Anything Joes Children's Gifts in Myrtle Beach, SC
1112 Celebrity Cir Myrtle Beach, SC 29577
Anything Joe's Children's Gifts located in Myrtle Beach, has a wide variety of trinkets and keepsakes that your child will cherish for a lifetime!
Anything Joe's has an abundance of gifts from piggy banks and picture frames to pillow cases and various room decor for children of all ages. Anything Joe's will personalize several things for children including doll cradles, duffel bags, and wall clocks.
You can even choose from a wide variety of customized patterns made to fit your child's personality. Choose from princess patterns, sports patterns, and even 'groovy' flower patterns. Anything Joe's is sure to have any type of accessory you'll need for your child.