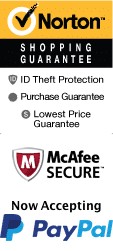 Relax along the North Myrtle Beach waterfront as you explore more than 100 speciality shops, a dozen waterfront restaurants, and plenty of attractions and entertainment, all at Barefoot Landing. This South Carolina shopping hub is located near the Intracoastal Waterway, so as well as getting in some amazing shopping time, guests can enjoy some wonderful views and attractions as well. You can plan to spend an entire day in North Myrtle Beach strolling the shops, including everything from a John Deere store to a first-class jewelry shops. Other items you'll find along the Landing include clothing, accessories, shoes, toys, gifts, souvenirs, home decor, and more.
Dining options include the Johnny Rockets, Joe's Crab Shack, Ultimate California Pizza, and more! Remember, though, that Barefoot Landing is much more than a shopping complex. Entertainment and attractions at the Landing include Alligator Adventure (one of the largest reptile zoos in the world!), the House of Blues, the Barefoot Carousel, and much more! For those looking to stay in the area, there are also Barefoot Landing hotel options at Dockside Village, so whether you want to take advantage of the indoor swim pool, exercise room, or the oceanfront condo of your dreams, there's plenty of options. Bring the entire family or a group of friends as you prepare to enjoy unsurpassed shopping, dining, nightlife, and entertainment at North Myrtle Beach's Barefoot Landing!
Myrtle Beach Barefoot Landing Shopping
A Silver Shack
Antica Murrina
Barefoot General Store
Beach House
Best Gift Idea Ever
Black Market Minerals
Blue Moon Trading Co
Breezin' Up
Bud 'n Belle Bath & Body Care
Burlington Shoes
Candy Mike's
Cariloha
Carolina Hat Company
Carolina Vineyards Winery
Chico's
Christmas Mouse
Cloud Nine
Coastal Wine Boutique
Crabby Jack's General Store
Del Sol
Designer Sunglasses
Dixie Outfitters
Earthbound Trading Company
Francesca's Collections
Hat Fanatic
Hollywood Heroes & Villains
Hopeologist
Illusions
It'Sugar
M.R. Ducks
Master's Editions Fine Art Gallery
My Mobile
Peace Frogs
Pepper Palace
PURPLEologist
Random Boutique
Rock N Roll Factory
Ron Jon Surf Shop
Roxbury Boutique
Sand and Sun
Sandy Beach
Southern Connection
Southern Pearls
Splash Fresh Bath & Body Shop
Sports Zone
Sunglass Hut
Surf & Sand Beach Shop
Tara Grinna Swimwear
Tassa Cabana
The Mole Hole
The Olive Shoppe
Tiki Jim's
TrickMaster Magic Shop
Tumbler Bay
White HouseBlack Market
Yours and Mayan
Myrtle Beach Barefoot Landing Restaurants
Bully's Pub & Grill
Cafe de Paris
Castano's Italian Steakhouse
Dick's Last Resort
Flying Fish Public Market & Grill
Greg Norman's Australian Grille
House of Blues
Joe's Crab Shack
Johnny Rockets
River City Cafe
Stillhouse BBQ
TBonz Gill & Grill
Ultimate California Pizza
Umberto's
Wild Wing Cafe
Myrtle Beach Barefoot Landing Snack Options
Auntie Anne's Pretzels
Beef Jerky Store
Colette's Popcorn
It'Sugar
Kohr's Family Ice Cream
River Street Sweets
Sweet Molly's Creamery
The Crafty Cow
The Fudgery
Wee R Sweetz
Myrtle Beach Barefoot Landing Attractions
7D Cinema
Alabama Theatre
Alligator Adventure
Barefoot Amusements
Barefoot Landing Marina
Barefoot Princess Riverboat
Carousel
House of Blues
Old Tyme Portraits
Salt Shaker Boat Tours
T.I.G.E.R.S/ Preservation Station
Welcome Center
For plenty of amazing fun, don't miss out on a trip to North Myrtle Beach and the Intracoastal Waterway to the stunning Barefoot Landing! With so many different attractions, shopping opportunities, and many an entertainment venue, guests are sure to have an amazing time.
Events at Barefoot Landing
Reviews

Becky
Ohio
✓
Verified Traveler
We were in barefoot landing last may during bike week and i so enjoyed the area. It's beautiful. Will return one day....Oh yes and the fudge was out of this world.

Shelley
Ohio
✓
Verified Traveler
My family and i were there the beginning of this month. It had something for everyone. My daughter is a purse freak, she found a cute purse at one of the shops. My son who hates to shop even liked it. Nice just to walk around. Plus we ate out and brought back dessert to enjoy later. (great fudge)