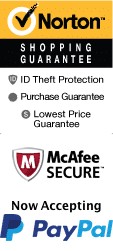 Battleship North Carolina in Wilmington, NC
Battleship Road , Box 480 Wilmington, NC 28401
Step into American history with a visit to the Battleship North Carolina, located just an hour north of Myrtle Beach in Wilmington, NC.
This mighty ship played a major role in the Pacific front of World War II, drawing fierce combat throughout the campaign. You'll learn all about her history prior to the great war, as well as plenty of unique information about the battles, victories, and defeats her crew faced. Visitors can tour the ship, slip into the turrets, sit in the gunman's seat, check out the mess hall, and much more.
The tour is self-guided so you an explore at your own pace, although most people generally spend between two and four hours. At the Visitors Center, guests can enjoy an orientation film that will lay forth the history of the ship, and explore other exhibits before heading onboard the Battleship North Carolina. Other highlights of the ship include the officer's & crew's quarters, sick bay, engine room, movie theater, laundry, and more! The memorial also features the Coca-Cola Canteen for snakes, as well as a gift shop.