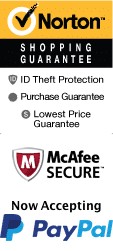 Magic and Mayhem Christmas Show
Location: Broadway Theater in Myrtle Beach, SC, 1195 Celebrity Circle Myrtle Beach, SC 29577
1-800-987-9852
Chat Now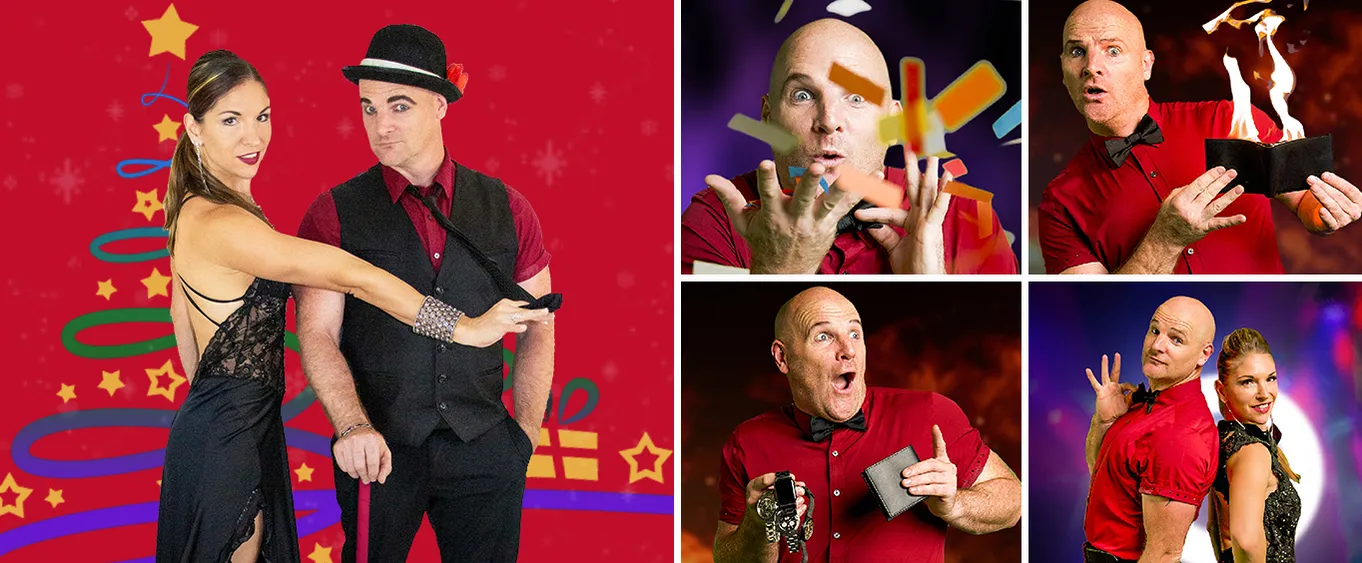 Experience a magical time in Myrtle Beach, SC and create some brand new Christmas endeavors with a visit to the Magic and Mayhem magic show at the Broadway Theater! Whether you want to bring the entire family along or enjoy a night out on the town with some amazing Myrtle Beach entertainment, you are certain to have an amazing time. This holiday show is definitely one you won't want to miss out on as it brings plenty of festive fun and Christmas cheer to the stage.
The Christmas show brings elements that are bound to amaze and have your jaw on the floor the entire time! Starring the extremely talented illusionist Dizzy and his charming assistant, Janna, this show blends together a combination of energy, magic, and fun that will entertain guests of all ages. Keep your eyes glued on the stage as they entrance with every trick and illusion, combining it with some side-splitting comedy that will have you laughing along. The tricks encompass everything from sleight of hand tricks, mentalism, and plenty of audience interaction and participation to keep guests on their toes. Plus, the show also features some high-flying acrobatics tossed in alongside the festive fun, costumes, and energy.
This is a holiday show that is sure to be an amazing time for those wishing to have some extra fun during the Christmas season! For magic tricks, entertaining hosts, and acrobatic tricks that will leave you awestruck, be sure to book your Magic and Mayhem tickets today. It's the perfect way to create some brand new holiday happenings during your Myrtle Beach vacation.
As well as lodging and vacation packages in the area, travelers can enjoy things like Myrtle Beach Bike Week, the Legends Show at the Legends Theater, and Medieval Times Myrtle Beach.
What To Expect:
1

About the Christmas Show

This Magic and Mayhem Christmas show is a delightful holiday event that is sure to make your Christmas celebrations memorable! Watch as some stunning magic unfolds and feast your eyes upon mysticism and fast-paced tricks!

2

Intermission

The show includes a 20-minute intermission. During this time, visitors can head to the concession stand to enjoy some holiday treats, popcorn, and drinks.
Reviews

Richard Brunbeck
Reading, PA
✓
Verified Traveler
Started slow but the magician and his wife were very good and entertaining.
Frequently Asked Questions for Magic and Mayhem Christmas Show:
Approximately how long is the Magic and Mayhem Christmas Show?

It lasts approximately 2 hours.

In what theater is the show held?

It is held at the Broadway Theater.

What is the length of intermission at Magic and Mayhem Christmas Show?

Intermission lasts approximately 20 minutes.

What amenities are available?

There is a concession stand on-site.
Book Now!