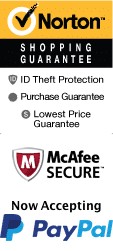 Quality Inn & Suites Memphis
1335 McRee St Memphis, TN 38134
1-800-987-9852
Chat Now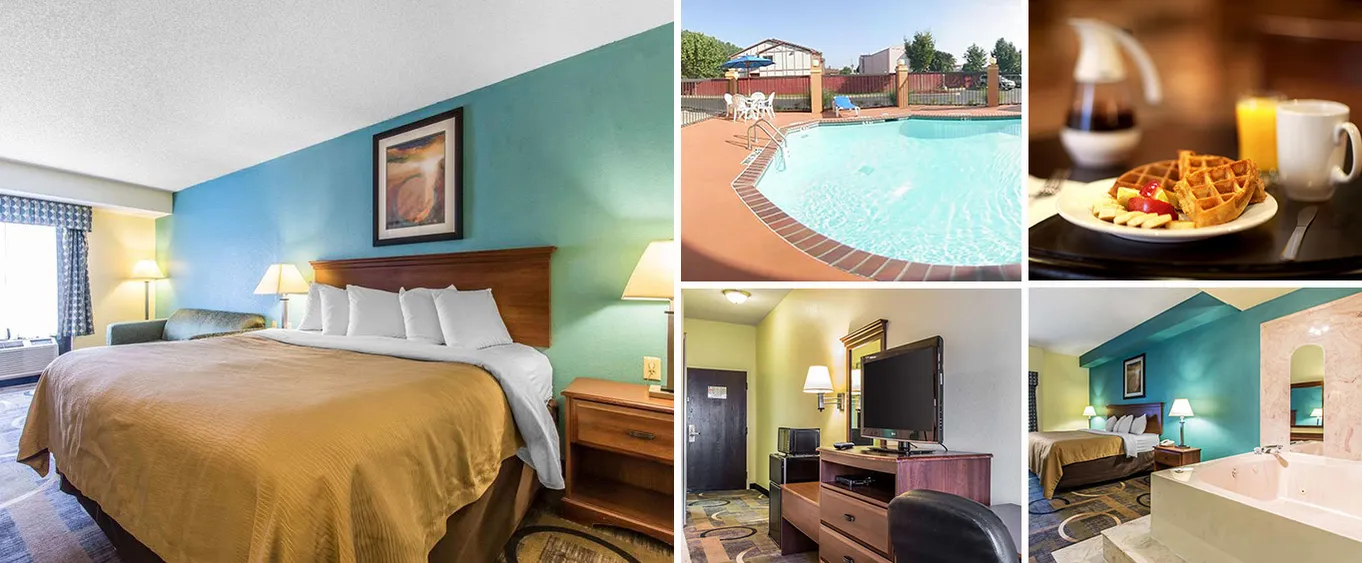 Just 10 mi from the Memphis International airport is the Quality Inn & Suites Memphis at 1335 McRee St in Memphis. While it is true that there are no major tourist endeavors nearby, the Quality Inn & Suites Memphis is a nice business hotel that also accepts groups, and it's a perfect spot in you are having a family reunion from all parts of the country, and need to shuttle guests into town. The hotel is located just 4.9 mi from Wolfchase Galleria, one of the best shopping malls in Memphis, and there are countless restaurants nearby the mall. The hotel features: Free parking lots Free High-Speed Internet (WiFi) Pool Fitness Center with Gym / Workout Room Free breakfast Bicycle rental Business Center with Internet Access Baggage storage Parking Wifi Hot tub Breakfast available Breakfast buffet Non-smoking hotel Dry cleaning Laundry service Self-serve laundry In the rooms, which are 3-star business class, you will find: Air conditioning Fireplace Housekeeping Safe Kitchenette Microwave Flatscreen TV Hair dryer Refrigerator That fireplace is mighty homey in the wintertime, and you will find nearly a dozen restaurants within an 8-minute driving of the hotel. One of the better parts of staying at the Quality Inn & Suites Memphis is that parking is free, whereas many Memphis hotels charge $15 a day just for parking. And when you stay at the Quality Inn & Suites Memphis, you get a spotless and comfortable hotel at a discounted price. Consider staying at the Quality Inn & Suites Memphis and save.
When in the area, be sure to check out info on The Lorraine Motel, Memphis Attractions, and IMAX Memphis.
Reviews

Anthony Burns
Athens, TN
✓
Verified Traveler
We really enjoyed our visit to memphis!!!! Thank you vacations made easy.Com!!!

Amy Madary
Lake in the Hills, Illinois
✓
Verified Traveler
Nice clean room. The pool left a little to be desired - poor location of pool and it was small! Other than that, the breakfast bar was great and the room was very nice - comfy bed!!

Marcia J Oberski
Toledo, OH
✓
Verified Traveler
Personnel were very nice and helpful. Location was close to restaurants and the highway.

Ricky Everhart
Follansbee, WV
✓
Verified Traveler
Rooms were very clean and house keeping staff was very polite. Shower was amazing, high powered left your hair feeling silky and your body totally refreshed after a hot and humid day. Gym was not available for use and pool is small. Free breakfast was good, eggs were a little dry seemed to be frozen kind. All in all it was an enjoyable stay in memphis.
Location Highlights
The Comfort Inn in Memphis, TN is situated in an ideal location, with numerous points of interest in close proximity. Just around the corner is a Walmart Supercenter, for all your grocery needs, as well as a convenience store and gas station. If you're in the mood for some retail therapy, the Wolfchase Galleria Mall is a short 15-minute drive away, boasting high-end boutiques and restaurants. For a more unique shopping experience, don't miss the The Bazaar, a local craft mall full of handmade items that make for great souvenirs. If hunger strikes, head down to Rendezvous, a Memphis institution, and order their famous dry rub ribs, or grab a burger at Huey's, where they encourage you to "blues it or lose it" and scribble on the walls. Other nearby attractions include the Memphis Zoo and Graceland, just a 20-minute drive away.
Book Now!