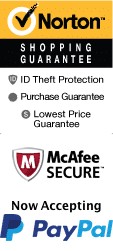 Sail the Mississippi on the Memphis Queen Riverboat Cruises
Sail down the Mississippi in grand style on the Memphis Queen. The Memphis Queen Riverboat Cruises give you a variety of cruise options on the Mississippi. On each cruise, you will sail off down the mighty Mississippi on an authentic paddle wheel boat to explore the history and natural beauty of the area. The Memphis Queen Riverboat Cruises are the perfect way to relax and indulge in the spoils of a perfect afternoon or evening on the water on your next trip to Memphis.
The Memphis Queen Riverboats Cruises gives you two unique cruise selections. The Memphis RiverBoat Rides Memphis Sightseeing Cruise explores the history of the Mississippi River in this area, spanning from the Native Americans and early explorers through the American Civil War. You will see old bridges on the Mississippi, the Memphis Pyramid, the Mud Island River Park, views of the Memphis skyline, and more. During this one and a half hour cruise, you will hear vivid stories of Tom Lee and other figures famous to the local area.
On the Memphis Riverboats Dinner Cruise, you will sail off on the Mississippi River for an amazing two hour dinner cruise. This cruise provides you with a memorable evening of live music and dancing, a fabulous Southern-style meal, and plenty of great views of the city and surrounding countryside from the water. Your dinner includes such treats as grilled chicken and pulled pork, baked beans, coleslaw, and a southern dessert. Adding to your cruising experience, a cash bar is available throughout the evening. This cruise is a lively and upbeat experience that brings the full spirit of the Mississippi River to you.
On select dates during the holidays, you can enjoy a festive Holiday Cruise. The two hour Holiday Cruise is the perfect way to spend a relaxing holiday with your family, taking you away from the hustle and bustle of the season and onto the mighty Mississippi River for an afternoon or evening with a live band, cash bar, and a traditional Christmas-style meal of turkey, ham, and all of the sides and fixin's. On New Year's Eve, you can celebrate the New Year in grand style with the New Year's Eve Cruise. The New Year's Eve Cruise is a three hour cruise with a variety of hors d'oeuvres, a cash bar, live music, and a champagne toast at midnight.
These tours are appropriate for all ages, giving your whole family the perfect Mississippi River experience for your next trip to Memphis. Make some time to explore the history and beauty of the Mississippi River in a fun and exciting way with one of these two fabulous cruise options with the Memphis Queen Riverboat Cruises.