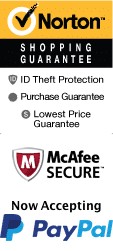 Memphis Airport Info
ORDERING INFORMATION
Book by Phone:
1-800-987-9852
Book Online:
Located about eight miles southeast of downtown Memphis, the International Airport (airport code: MEM) serves thousands of domestic and international air passengers annually, with convenient links to road, river and rail networks.
Airlines serving Memphis International Airport include:
KLM
Northwest
American
AirTran
U.S. Airways
America West
Delta
United
Once your plane lands, there are plenty of options for ground transportation, including rentals, taxis, shuttle buses and public transportation.
The airport features convenient service from a variety of car rental companies, such as:

Alamo
Avis
Budget
Dollar
Enterprise
Hertz
National Car Rental
Thrifty
Several Memphis hotels — including the Best Western Executive Inn and the Comfort Inn Airport Graceland, are located within minutes of the airport. Those hotels, along with the Comfort Inn Downtown Memphis and the Sleep Inn at Court Square, offer airport shuttle transportation. Charges may apply.
Taxi service is available from the airport's ground level and is provided by:

Advantage Cab
Checker Cab
City Wide Cab
Metro Cab Company
Yellow Cab
Numerous hotels operate complementary shuttles, and shuttle buses are also available to car rental outlets. Overhead signs outside the baggage claim areas direct passengers to nearby stops.
Memphis International Airport Driving Directions:
Convenience is important when on your vacation in Memphis. The Memphis Area Transit Authority also runs shuttle buses between the airport and downtown hotels, departing from a stop near the baggage claim area. Shuttle buses to local destinations are also provided with previous arrangements by Sunrise Shuttle, MATA DASH and Unique Travel. There is also short-term and long-term vehicle parking, with a three-level parking garage in front of the terminal building and several lots slightly farther away from the terminal. Short-term parking spaces are located closer to the terminal on the upper and ground levels of the garage. Long-term parking is available in the garage and in the surface lots, to which there is complimentary shuttle transportation. While you wait for your flight, browse the more than a dozen shops such as the PGA Gold Shop and Altitunes, where you can listen to and purchase the latest music. Or catch a bite one of the wide variety of eateries, with everything from Pizza Hut and Cinnabon to Starbucks. Stay connected with data ports located throughout the airport and have ready access to banking services with AmSouth, which has a branch inside the airport. Automatic teller machines are also available for three local banks and are available around the clock. A visitor information booth is located in the baggage claim lobbies and offers a free hotline for information about Memphis attractions. Complimentary vehicle assistance service is also available around the clock upon request and includes battery starts, tire inflation, lost car location, driving directions and escort service. There are children's play areas in several of the airline gate areas. Women's and men's restrooms feature baby changing tables, and the one in the main terminal has a nursery with a rocking chair and a baby crib. The Hairport, offering shampoos and haircuts for men and women, is located on the airport's second level. The International Travel Insurance and Business Service Center offers perks for business travelers, including foreign currency and traveler's check exchange, Mutual of Omaha travel insurance, money transfers, baggage storage, fax and photocopy services, notary service, money orders and traveler's check sales. To get to the airport from downtown Memphis, drive south on I-240 and take the I-240 East exit toward Nashville. Then head east for just more than 2 miles, take the South Airways Boulevard exit and follow the signs to the airport. From the south, go north on I-240, take the I-240 East exit toward Nashville, drive east for just more than 2 miles and take the South Airways Boulevard exit. Follow the signs from there. From the east, drive west on I-40, take the I-240 West exit toward Jackson (Exit 10A), go west for just more than 11 miles and take the South Airways Boulevard exit. Follow the signs to the airport. From the west, head east and then south on I-55 and take I-240 East toward Nashville for a little more than 2 miles. Take the South Airways Boulevard exit and follow the signs.