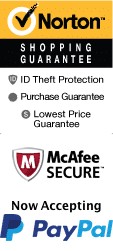 Daily Life in Memphis
Memphis is known for its deep musical roots, and was home to Elvis Presley, and is considered to the birthplace of American rock 'n roll. While this is all very important to Memphians, their history is only one element to daily life in Memphis.

It has a warm and inviting climate that entices thousands of people to move to Memphis, each year. It has a strong local economy where entrepreneurs are welcomed. It provides many employment opportunities and a relatively low cost of living.

There are currently over 650,000 people living in the Memphis area, with a median age of 42 years old. Of the town's working population, about 33% work in the service industry, 29% are working in a managerial or professional position, and 19% work in an administrative capacity. The average household income in Memphis is just over $32,000 a year.

People looking to buy a home in the area will be astounded by the options throughout the city. There are single-family homes in well landscaped suburban neighborhoods, as well as urban condominiums in the downtown area. Home owners in Memphis are pleased to have seen a steady appreciation of their homes' values over recent years, making home ownership a smart investment in Memphis. Recent real estate reports show that the average purchase price of a home is approximately $200,000.

Of course, a focal point to the city, is the downtown region. It's an even mixture of art galleries, retail shops, coffee shops, and restaurants. Downtown has become a popular place to live for those seeking the ultimate urban lifestyle. Locals typically prefer to be in the middle of all the action, with first-class dining, entertainment, and a jumping nightlife all within their reach.

The downtown area is divided into several different neighborhoods, the most famous of which is the legendary Beale Street. This neighborhood serves as headquarters for visitors, college students, and even locals, because of the two dozen nightclubs and eateries. The city's Pinch District displays an eclectic mix of bars and bistros, and is a popular destination after a performance of the city's symphony orchestra or one of the sports events held at the nearby Pyramid. Meanwhile, the Midtown section of Memphis encompasses some of the original residential neighborhoods in the city.

This city is the culture and history mother-load, and it's unlike any other place on Earth. Book your Memphis vacation today!