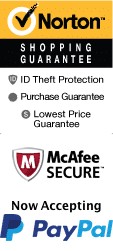 Graceland Platinum Bus Tour
Graceland Platinum Bus Tour is no longer being offered.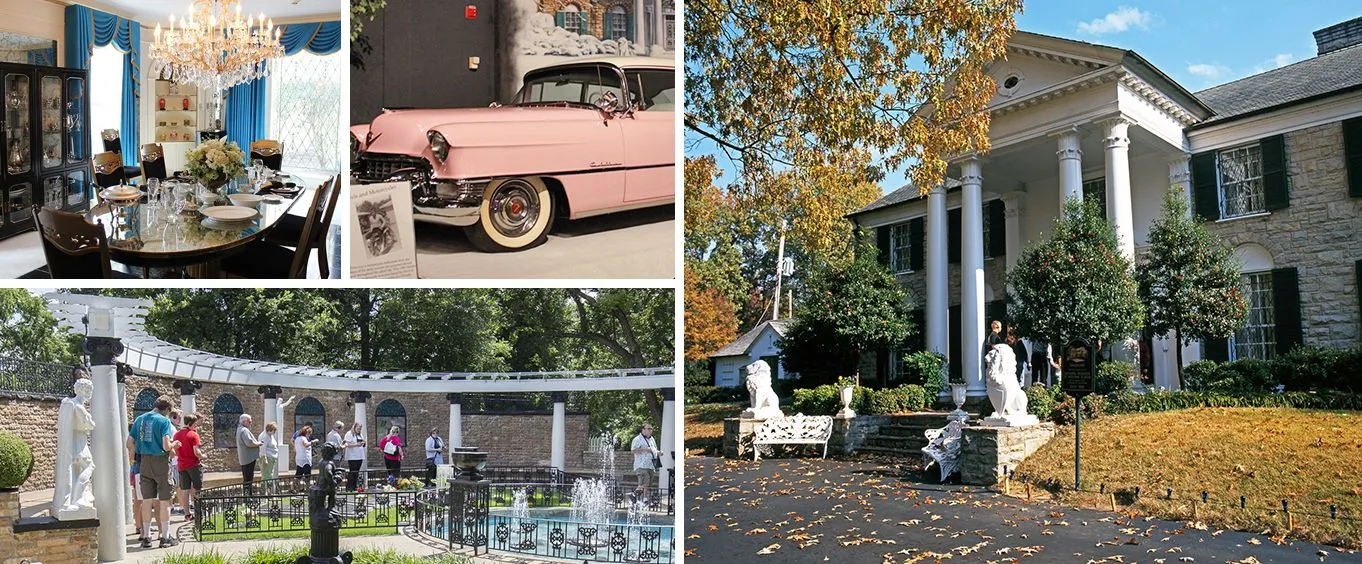 Elvis Presley completely revolutionized the rock 'n roll scene. With gyrating hips and personally-penned lyrics, this singer took the world by storm throughout the 50s and 60s. Some of the most notable hits from Elvis included, 'Heartbreak Hotel' and 'You Ain't Nothin' But a Hound Dog'. Whether you are a longtime Elvis fan or simply enjoy learning about the history of music in Blues City, this comfortable bus tour is sure to be an unforgettable time!
This amazing Graceland mansion tour is one of the best things to do in Memphis as well as the second-most visited home in the country. It features an interactive tour and audio adventure that gives unique insight into the life and legend of Elvis Presley. Guests will be able to visit places such as the King's final resting place in the beloved Meditation Gardens, more than 30 of Elvis' vehicles at the Auto Museum, the Elvis Archives, and Graceland Visitors Center.
Some of the things you'll see on the property are...
The Meditation Garden: Opened in 1978, this beautiful garden is the grave site of Elvis, his parents Gladys and Vernon, and his grandmother, and features a small stone memorializing Elvis' stillborn twin, Jesse Garon. It features a beautiful commemorative fountain and various statues.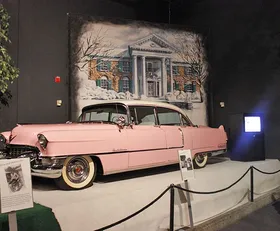 Elvis' Auto Museum: You will find more than thirty different vehicles owned by Elvis Presley in this museum. See the Pink Cadillac, 975 Dino Ferrari, Stutz Blackhawk, 1956 Cadillac Eldorado convertible, his motorcycles, and many more. Motorheads will be fascinated by the vehicles owned and loved by the legend.
Of course, your ticket also gets you some amazing perks during your visit to this stunning mansion. Take the Graceland Audio Tour to experience exclusive commentary and history about the mansion. The ticket also includes full access to the Visitor Entertainment Center and the Elvis: The Entertainer Career Showcase.
For an amazing look at the home of rock 'n roll's most influential legends, the Graceland Platinum Bus Tour is a must-have addition to your getaway. Your trip to Memphis won't be complete without this tour!
Reviews

Anthony Rydzynski
Lancaster, NY
✓
Verified Traveler
Well put together. Enjoyed the tour. Thank you
Frequently Asked Questions for Graceland Platinum Bus Tour:
For what ages is Graceland Platinum Bus Tour appropriate?

This is great for all ages.

What is included in the admission price for Graceland Platinum Bus Tour ?

The price includes round-trip from downtown & admission onto the Graceland property.

Approximately how long could a customer plan to spend at Graceland Platinum Bus Tour ?

It's approximately 4.5 hours.

What amenities are available?

There is a gift shop.

Is photography & video recording allowed?

Of course! Don't forget your cameras.